If you are a heart-based or spiritually minded person who wants to find an authentic way to express your deepest thoughts, feelings and perceptions, please join me for the "ART and INTIMATE LETTERS FOR LOVED ONES" retreat. The Art and Intimate Letters program is able to help you develop deeper connections, compassion and acceptance for yourself and your loved ones.
Here's what you'll learn…
…in the Art and Intimate Letters for Loved Ones 4 hour retreat!
It's time, now more than ever, to share loving words and art with the people you care about. This is the time to build your connections and relationships, to see and be seen with loving and nurturing eyes.
Join me to:
Discover the A, B, C, step-by-step process for writing intimate letters that will surprise and delight you. These letters are able to improve the quality and meaning of your life.
See and be seen with more loving eyes.
Experience how accessing hidden aspects of your creativity will help you express your thoughts, emotions and perceptions in a gentle and uplifting way.
Feel old resentments, grief and the weight of unexpressed love fade away as you explore this powerful and creative process.
Lift your spirits and gain back hope during these challenging times by writing a love letter and reading or listening to the love letters by the group participants.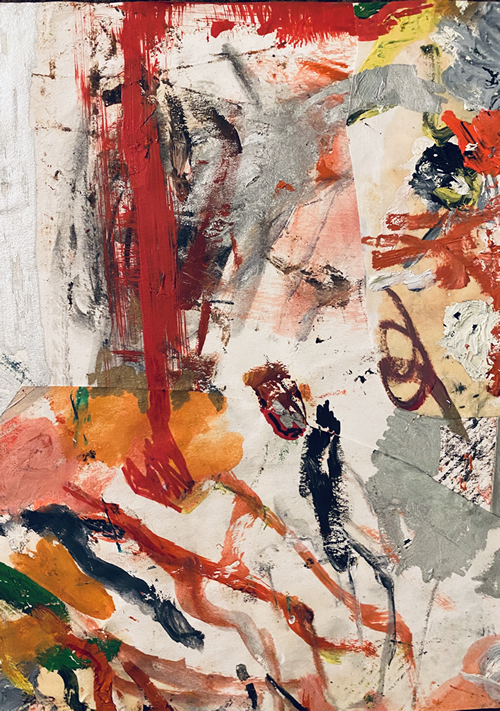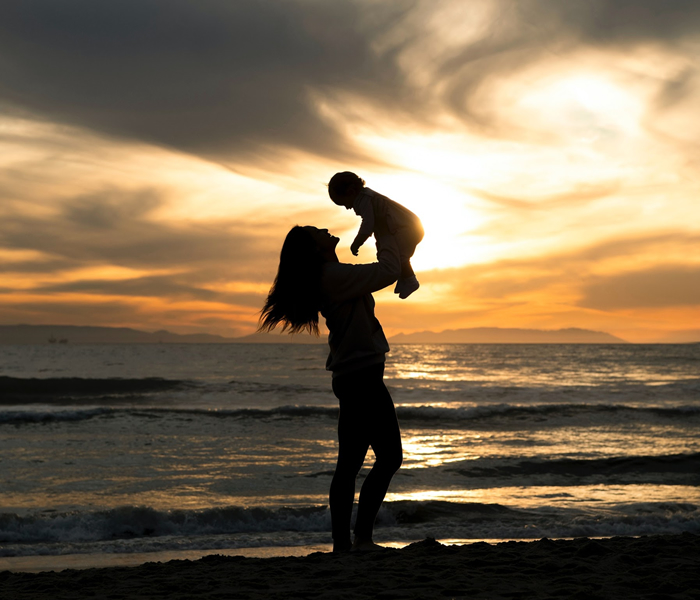 To all heart-based and spiritually minded thought leaders!
It's easy to get into a routine, especially when we're busy and times are difficult. It's easy to forget to take the time to ask ourselves if the way we give and receive love is more than just adequate.
If there is a hidden gem at all in the pandemic – it is that it's pushing us to redefine ourselves, our relationships and how we love.
Even if you've already tried to improve your relationships or even if you have written a love letter in the past, you will find that this 4 hour retreat is able to enhance and contribute to your efforts of loving better.
You're going to love the supportive positive energy from me and my staff, and the inspiration you'll receive during the four hour retreat will surprise you.
Does this sound like you?
I feel like my life is good and I just can't seem to express gratitude and appreciation for the people in my life, it feels stuck or locked inside of me.
Maybe the pain and the consequence(s) of withholding love from others is greater than taking a risk to love better by writing a letter.
I'm still sad and angry about failed love relationships that happened to me years ago and I can't seem to find a way to let them go – even though I know I would be happier today if I did.
I feel lost and lonely due to my inability to create close connections with others.
My love is real and I am deeply committed, but our relationship lacks joy.
I have so much love inside me but I can't seem to express it or get it out – maybe I'm afraid I'll feel hurt or rejected.
It's so difficult for me to forgive others – I get the idea intellectually that I should forgive but it's so hard to do when I'm still angry at them.
I want to express my deepest thoughts, emotions and perceptions in a way that is meaningful yet I find it so hard to put them into words, this stops me.
I feel grief about the times I have not expressed love and appreciation out loud with words, before it was too late.
I feel more grief about unexpressed love than I do about the terrible traumatic times in my life.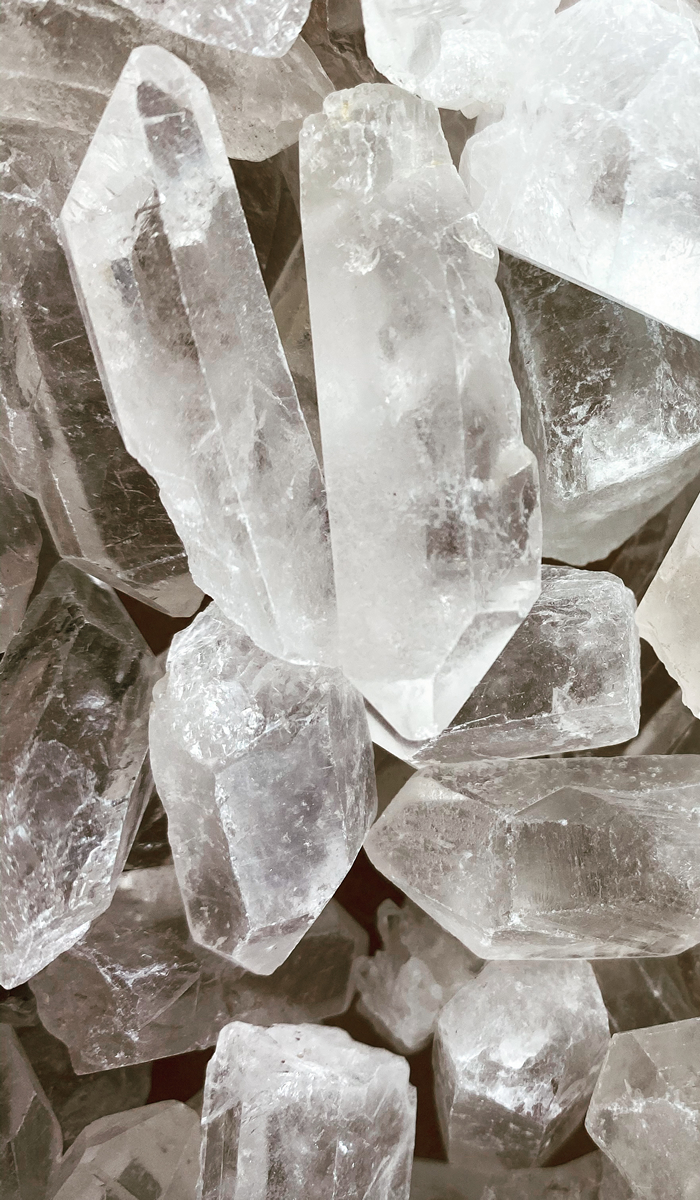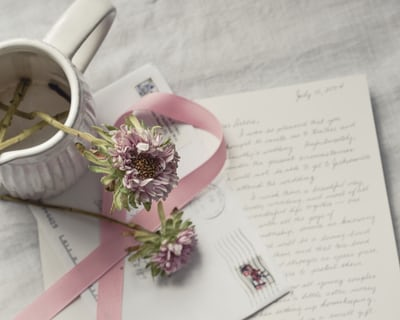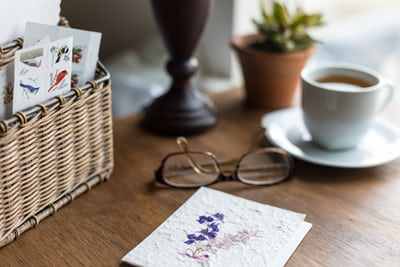 Why Join Us?
You will have had the opportunity to share your gratitude and thankfulness to people who are most important to you.
You will have surprising insights into your emotions and capacity for loving (yourself and others).
You will see yourself and others in a different light with more love and compassion.
You will have more understanding and latitude for the idiosyncrasies of the people you love.
You may find the protective walls around your heart gently cracking open.
You will have had the experience of being in a sacred space during this retreat where you are heard, acknowledged and honored.
Through sharing your letter with a loved one, they too will feel heard, acknowledged and honored.
You will feel the magic of the energetic shift that happens when a group of amazing beings come together with the intent to grow and heal.
You will notice new creative energy coming forth expressing itself in all aspects of your life.
You will find fresh joy in your relationships, past, present and future.
Dr. Scott, Thank you for introducing this deeply moving and rewarding Art and Intimate Letters for Loved Ones writing experience at the www.TPASrecovery.org collaborative in Malibu. The members who participated shared incredible and profound stories of their experiences writing letters to their devoted loved ones. It is impressive to hear the diverse and heart-rending expressions of the writers. Your workshop is truly a simple, unique and powerful process. Your clear, gentle and attentive presence created safety which took the group to new levels of creativity, self-reflection and joy. The bounty of this process continues to open unsuspecting hearts and create loving connections well beyond the initial experience.
What's Included
4 Hour LIVE Virtual Retreat from Noon to 4 PM Los Angeles Time
Dr. Scott's Informational Handouts About Love Letters and Art, Mandalas, Haiku Poetry, and the Step by Step Process.
Membership in a private Facebook Group Entitled "Art and Intimate Letters for Loved Ones" for Paid Participants Only.
The Bonuses
A One Hour 1:1 Private Telephone Call with Dr. Scott to "Dive Deep Into Your Love Letter".
Released After the Retreat: You Will Be Given Access to a 17 Minute Video That Will Recap All of the Main Points Covered in the Retreat. This Video is for Your Future Reference So That You Will Be Better Able to Write Love Letters on Your Own Time.
Your Investment
SPECIAL PRICING DURING COVID 19!
"Art and Intimate Letters for Loved Ones"
Only $497 USD!
Not sure if it's for you?
Call Dr. Ericha Scott! (Cell: 310-880-9761).
If you change your mind, please cancel 3 full days before the retreat – Tuesday, September 8th – for a full refund. The cancellation must be sent via email to ehitchcockscott@me.com.
There are no refunds after the retreat.
Ericha, Is Art and Intimate Letters for Loved Ones for me?
This 4 hour virtual retreat, plus a one hour 1:1 private telephone call with Dr. Scott, is for you if:
You realize that you need LOVING SUPPORT, SCHEDULED TIME and ACCOUNTABILITY TO WRITE to write a beautiful and meaningful love letter.
You want effective teaching interventions to help you with blocks to creativity or productivity.
You want a retreat that is reflective, thoughtful and contemplative that is able to help you grow.
You would like to write and share this process within a nurturing community of peers.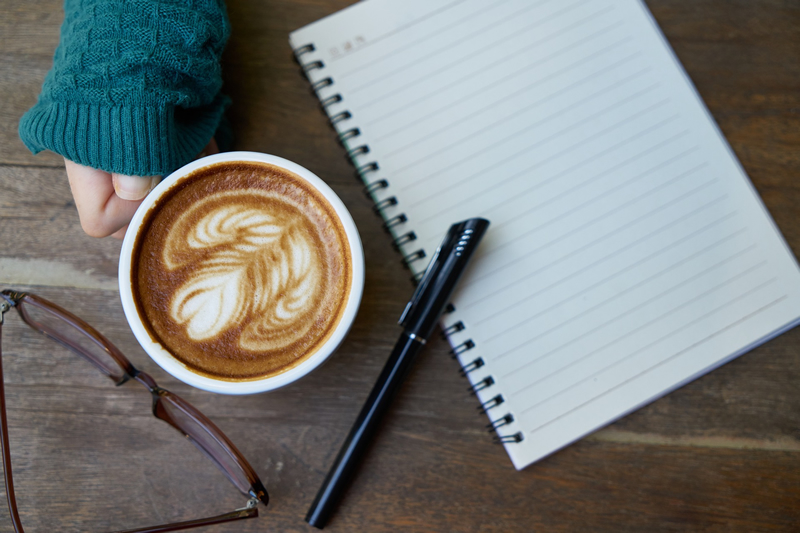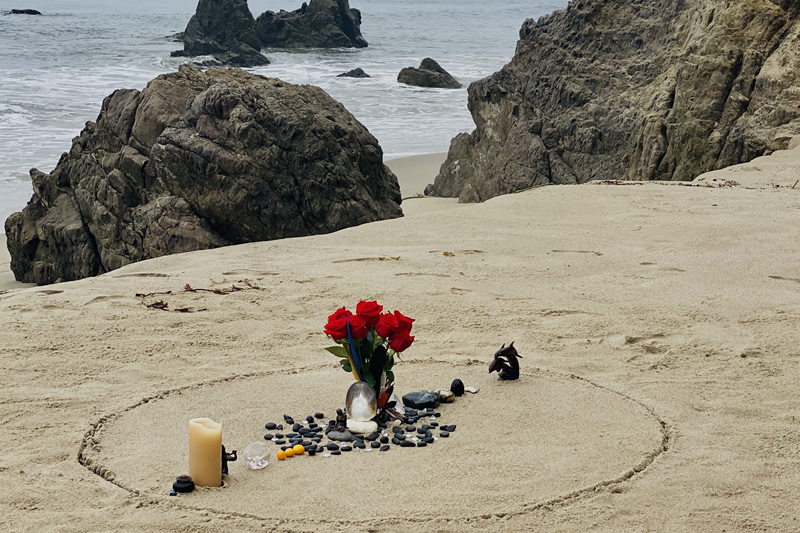 What if Art and Intimate Letters for Loved Ones is NOT for me?
This 4 Hour LIVE Virtual Retreat, Informational Handouts, and a One Hour 1:1 Private Consult, are NOT for You If:
You're not willing to move past your COMFORT ZONE and CHALLENGE yourself to be all you can be and to love the best you are able in this lifetime.
You don't see the VALUE in investing in YOURSELF, your LOVED ONES or your future relationships.
Your fear of succeeding (or failing) is greater than your desire to be FULLY AWAKE, ALIVE and of SERVICE to YOURSELF and your LOVED ONES.
Frequently Asked Questions
Dr. Scott, I have no training in art. I draw with stick figures. I am not skilled or talented as an artist.
If you can scribble and draw stick figures that is all the skill that you need for this webinar. The art assignment in this retreat is designed to help you connect both sides of your brain via the corpus callosum, so you will be able to access your creativity more freely.
Dr. Scott, my spelling and grammar are poor. I have terrible handwriting.
This workshop is designed for people without a writing or art background, although skilled writers benefit as well. The simple, step by step reflective writing exercises, will help you bypass your critical mind and write in a creative fashion. Remember, I almost failed fourth grade twice. First we start with helpful exercises that open the door to creativity. One father gave his love letter to his young son and when his son read it he said, "DAD, I did not know you were that deep!"
I doubt my writing ability. I am not sure that I should share what I create with my loved one.
The one hour 1:1 private consultation with me, includes time for you to read your letter out loud in a nurturing and supportive environment. This simple process helps reduce shame and it gives us time to work out any kinks. Throughout history there have been only a few nearly perfect letters, even those written by famous authors.
Dr. Ericha Scott's Love Letters workshop, and all her workshops, are THE ELIXIR that work phenomenally for whatever ails you! There's nothing like getting to the nucleus of an issue through a creative arts expression pathway. Her creative arts approach and writing techniques absolutely ROCK!
I'm Ericha Scott. Like many of you my background is diverse. I am an artist, published author, consultant, public speaker, and retreat leader. I have been a professional psychotherapist for 36 years and I am a Fellow for the International Society for the Study of Trauma and Dissociation. BUT for these retreats, which are creative and spiritual retreats – not counseling – what I have to offer you is my life experience and how I have personally overcome significant challenges with writing, reading, creativity and art!
FOURTH GRADE: I remember sitting in class and looking out the window. I had already failed fourth grade once and I was just about to fail it twice when I overheard my teacher whisper to my mother, "You know she really likes art, why don't you find her an art teacher?" I can remember thinking, "THAT is a VERY good idea!" So my mother found a flip flopped, long-haired, Beatnik to teach me how to paint. Entering the world of art and color in fourth grade enlivened my life. By the end of fifth grade, after a year of art lessons, I was reading at a college level.
Learning how to paint, read and write changed my life. Even though I was still a child in the fifth grade, I knew I wanted to help others experience the same kind of joy, success and freedom I had found through painting and writing.
Through my own struggles and transformational experiences, I have found ways to help people remove their creative blocks. This is my greatest joy, helping people express their deepest thoughts, feelings and perceptions of love.
Not only did I learn to paint, read and write – today I am a published author. I have been published by UCLA's Journal of Arts in Psychotherapy, Oxford University Press, Haworth Press (an award winning trauma press), The Sober World, and my writing has been translated into two languages overseas. None of this would have been possible without art.
For 40 years, I have taught many art and creative writing retreats. To be honest, the first time I decided to teach a love letter writing retreat, it was just before Valentine's Day and I erroneously expected the letters to be a bit superficial like a Hallmark card. I am a trauma expert and so to my surprise people cried as much in the love letter writing retreats, even more, than in past trauma workshops I have provided. At the end of the love letter writing workshops the relief and joy expressed was profound. People were giddy. I was stunned. After giving it some thought, I realized people have more grief about unexpressed love than they do about profound trauma. Everyone was moved to tears by the beauty of the letters people had written using my creativity techniques.
Please join me on this beautiful journey of love and creativity. If you are anxious about writing, painting or expressing your love, I can help you, so please join this workshop!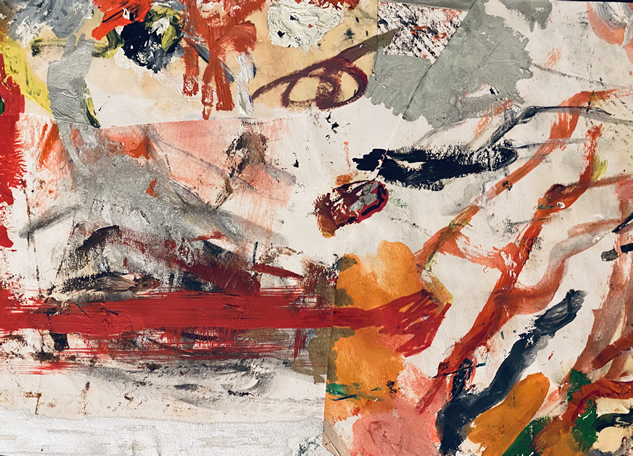 Due to the current state of California fires and possible evacuations this weekend this retreat has been cancelled.
We are truly sorry for the inconvenience and look forward to offering a variety of creative webinars and retreats in the near future.
Please check Dr. Ericha Scott's Web Page, and Facebook, Instagram, Twitter and Linked In accounts for notification.
WEB and SOCIAL MEDIA
Terms & Conditions
Completing registration indicates you have read and agree to the following…
This creative writing retreat has helped many people for many years. Yet there are limitations that can undermine the successfulness of a love letter. For example, if the author or the letter recipient have any active substance or behavioral addictions, mental illness, or if there has been emotional or physical violence in the relationship, then a love letter might not be able to intervene upon this level of pain.
articipation in this program should NOT be confused with professional psychotherapy or counseling for conditions in the client's personal or professional life. Course participants agree to be mindful of their wellbeing during this program and seek medical treatment (including, but not limited to, psychotherapy), if needed. In the event that the participant feels the need for personal counseling therapy, it is the responsibility of the participant to seek a licensed professional in their state/country. This program is for personal and spiritual growth and we are not providing medical, therapy or psychotherapy services. If you need counseling, please check out the website Psychology Today for a listing of therapists, their credentials and fees, in your locale.
To keep the peer community safe, all participants are expected to treat each other and Dr. Scott with kind respect. If this rule is violated, and she is the one who makes this decision, Dr. Scott will immediately block the participant and give a 100% refund. Additionally, this participant will be blocked from ALL future retreats and workshops.
Dr. Scott's expectation of participant respect and kindness for all other participants and staff, includes but is not limited to, race, color, national origin, religion, sex, gender identity (including gender expression), sexual orientation, disability, age, marital status, family/parental status, socioeconomic status, or political beliefs.
Regarding this non-discrimination and human decency policy there is no wiggle room.
Copyright © 2020 E Hitchcock Scott, PhD