Dr. Ericha Scott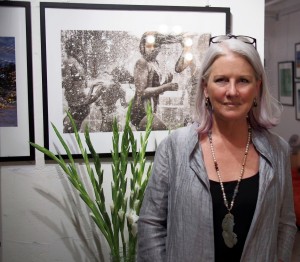 INTEGRATIVE ADDICTION AND RECOVERY – OXFORD UNIV. PRESS
2018
On October first the book, Integrative Addiction and Recovery, edited by George Munoz, MD and Shahla Modir, MD, will be published and released by Oxford University Press. This book is an Andrew Weil, MD library series book. I am fortunate to be the lead author for two chapters. Please check out my writing about art therapy and emotional health and regulation in recovery.
THE SOBER WORLD
June 2018
Please join me on social media for updates of times, topics, and locations.
www.artspeaksoutloud.org
www.linkedin.com/in/ehitchcockscott
www.facebook.com/ErichaScottPhD
www.facebook.com/erichascott
www.twitter.com/ErichaScott
www.youtube.com/c/ErichaScottPhD
www.google.com/+ErichaScottPhD
April first publication in the 2016 EDITION 1 Newsletter, by the INTERNATIONAL EXPRESSIVE ARTS THERAPY ASSOCIATION:
Please check out two articles in the same issue. 1) The first article is in the section entitled, Professional Exchange. This article is a portion of a previously published article, The Body as Testament on the topic of self-mutilation (Scott, 1999, pp. 149-164). For the complete article, please refer to the reference and link at the bottom of this web page and I wish to thank The Journal of Arts in Psychotherapy for permission to republish. 2) The second article is published in the section entitled, Notes to the Field. This article is a commentary piece about counter-transference and resolution via art. This piece includes a self-portrait of myself.
The editor, Roselle O'Brian was very generous to this author. She allotted 12 pages of my writing in a 95 page newsletter.
Art Therapy PRESENTATIONS by Dr. Ericha Scott SCHEDULED FOR 2016:
1) Women of Resilience Conference in Santa Fe (Feb. 11-14), hosted by Creativity and Madness (AIMED), to be presented on February 11th – noon.
2) The American Art Therapy Association (Southern California), to be presented on Saturday, February the 27th, 1-4 PM – in LA. Location to be announced.
TALK IT OUT RADIO
August 11, 2015
Interview by Dr. Debra Mandel and her co-host.
Please listen to my radio show interview by Dr. Debra Mandel and her co-host Kelli on the topic of trauma, dissociation and art therapy. Also, hear the story of how I walked in the eye of hurricane Cleo when I was 11 years old. Talk It Out has 75,000 listeners!
RENEW MAGAZINE ARTICLE
July 9, 2015
by Dr. Ericha Scott
Please check out my most recent online article, pages 74-79, published in RENEW MAGAZINE! The topic is "Healing Through Art," with definitions and case examples illustrated with client art.
http://digital.reneweveryday.com/i/538915-renew-summer-2015
ARTICLE in THE MALIBU TIMES
June 2015
by Dr. Ericha Scott
http://www.malibutimes.com/news/article
http://www.malibutimes.com/news/article_905d0690-0bd4-11e5-a9fc-870ba28d0944.html
HUMAN SLAVERY and BONDAGE of the HUMAN MIND in the Whole Living Journal
July 2014
TO READ THE ARTICLE ABOVE ONLINE GO TO PAGE TEN…..
(For readers with a trauma history, please note a possible trigger.)
Please take action by calling The National Human Trafficking Hotline (answered 24/7) at 888.373.7888 or contributing to Freedom Road Project. For information and awareness events on human trafficking and the many ways one can contribute please visit www.FreedomRoadProject.org or call 310.341.7340. Financial contributions are tax deductible and donation slips can be received for contributions like clothing, furniture, etc.
For questions about this article please contact Dr. E. Hitchcock Scott, PhD, LPCC917 at 310.880.9761 or visit her web site at www.artspeaksoutloud.org, https://www.facebook.com/ ErichaScottPhD, http://www.linkedin.com/in/ehitchcockscott.
Article written for www.wholelivingjournal.com, on the topic of human slavery. This article was coupled with a radio interview by Editor Tara Robinson. Dr. Scott has worked with victims of human slavery since 1987.
Integrating the Creative Arts Therapies into Trauma and Addiction Treatment: Peer Review Journal Article Published in Haworth Press/ Taylor Francis in Psychological Trauma and Addiction Treatment (Edited by Bruce Carruth, PhD) 2006, dually published in The Journal of Chemical Dependency, and translated and republished in 2012 in The Journal of Arteterapie, a Czech Republic peer review journal.
Chapter in Psychological Trauma and Addiction Treatment
by Dr. Ericha Scott with second author Carol Ross, MA, LPC
http://www.tandfonline.com/doi/abs/10.1300/J034v08n02_11#.VagOE2A-DBI
SIERRA TUCSON'S PROGRESS NEWSLETTER Summer 2005
by Dr. Ericha Scott
http://www.sierratucson.com/pdf/ProgressSummerFall05%20web.pdf
Special Edition on the Treatment of Trauma and Creative Arts Therapy
A Model of Creative Arts Therapy: Eight Essential Processes
PEER REVIEW JOURNAL ARTICLE in The Journal of Arts in Psychotherapy (UCLA) 1999
by Dr. Ericha Scott
Self-Mutilation by Those with Dissociative Identity Disorders
http://www.brown.uk.com/selfinjury/scott.pdf