Art Therapy PRESENTATIONS by Dr. Ericha Scott SCHEDULED:
Self-mutilation, Complex Trauma and Dissocation was presented for Onsite Workshops and Brass Tacks Recovery in the spring of 2017.
On September 26, 2017, the presentation on self-mutilation will be offered for the Institute of Violence, Abuse and Trauma) conference in San Diego.
Dr. Scott has been selected to be the Keynote Speaker for the 2018 West Coast Symposium for Addiction Disorders in Palm Springs (end of May and early June). She will be speaking about art therapy for addiction and trauma. Dr. Scott is also the chair of the planning committee for the new art therapy educational track that will be introduced at the same conference. We are also hoping to offer a healing art exhibition. If you are interested in volunteering your services for the art show please contact Dr. Scott, the curator of the show at ehitchcockscott@me.com.
A PARTIAL LIST OF PAST PRESENTATIONS:
Women of Resilience Conference in Santa Fe (Feb. 11-14), hosted by Creativity and Madness (AIMED), presented on February 11th – noon.
The American Art Therapy Association (Southern California), presented on Saturday, February the 27th, 1-4 PM – in LA – 2016.
West Coast Symposium (Addiction Conference), La Quinta, CA, June 2-6th, 2015.
For the most current information regarding future presentations and workshops please join me on social media.
If you have any questions please email me at ehitchcockscott@me.com.
MINDFULNESS MANDALAS @ 2015 E. Hitchcock Scott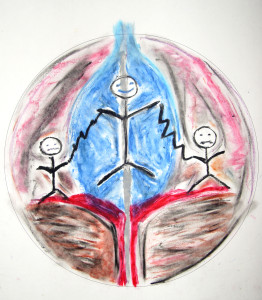 MY SOBER COACH PRESENTS:
Dr. Ericha Scott
"The Healing Power Of Art!"
Wednesday, August 26th 6:15 PM – 8 PM @ My Sober Coach
1849 Sawtelle Blvd. #680
Los Angeles, CA 90025
Wednesday, August 26th, lecture included an informal overview of the creative arts psychotherapies, with a discussion regarding the theory, research and efficacy of Mandalas, plus a brief allotment of time for a mandala experiential.
Dr. Ericha Scott has 30 years of professional experience working with those who have complex trauma and co-occuring addictions. As a first year professional in 1985, her clients had the lowest recidivism rate of any therapist in a 200 bed hospital.
As the trauma therapist for Sierra Tucson she was granted The Alumni Recognition Award. In the early nineties she shared an office with Colin A. Ross, MD in Richardson, Texas. Over the last 15 years, in the US and abroad, she has published research in peer review journals on self-mutilation by dissociative disordered individuals and her theory of creative arts therapy for trauma and addiction treatment.
In the general press she has published on topics such as disabilities, the psychology of human slavery, and ritual cults.
In California Dr. Scott, also known as E. Hitchcock Scott, holds licenses as a Licensed Professional Clinical Counselor #917, and as a Licensed Advanced Alcohol and Drug Counselor (non-governmental license). She is a board certified registered art therapist and a registered expressive arts therapist.
DATE TO BE ANNOUNCED…….
SELF-LOVE vs NARCISSISM Creative Arts Experiential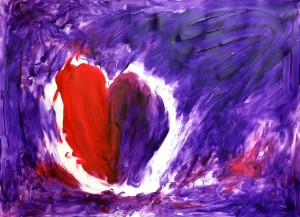 WORKSHOP DESCRIPTION:
Please join us for 12 hours of creative experiential processes on the topic of self-love, joy, and the capacity for creativity to help foster acceptance and a meaningful life.
Woven into each discussion will be experiential activities to support, deepen, illustrate and manifest the goal of the workshop, which is to develop more compassion for and connection to self and others.
Themes of negative self-talk, affirmations, personal growth, self-love versus narcissism, joy versus self-serving happiness (please see blog post on home page), blessings, gifts and life purpose will be included. Activities planned are collage, shadow boxes (please see blog post on home page), journal writing, poetry and love letters to the self.
Please join us for 12 hours of Cosmic Play as a pathway for personal growth.
If you are interested please call 310-880-9761, to register and prepay to reserve your seat.
WORKSHOP INFORMATION:
Where: Malibu
When: Friday Evening and Saturday Day
Time: 12 Hours Total
Goal: For Personal Growth and to Foster Self-Love Versus Ego
Talent: No Artistic Experience, Skill, Talent or Interest in the Arts Needed
Safety: No Critiques, Interpretations or Diagnoses
Supplies: Art Supplies are Provided
FEE: $100.00 if paid in advance, $125.00 if not received before July 17th, the first day of the workshop. Refunds available if requested seven days prior to the workshop.