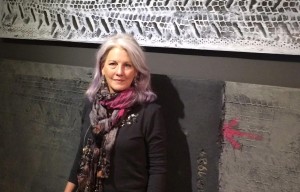 ERICHA SCOTT, PhD
Dr. Ericha Scott has 30 years of professional experience working with those who have multiple addictions and complex trauma. As a first year professional in 1985, her clients had the lowest recidivism rate of any therapist in a 200 bed hospital. At a renowned  treatment center, she was granted The Alumni Recognition Award, as one of three recipients out of 285 staff members. Over the last 30 years she has published research in peer review journals on self-mutilation by dissociative disordered individuals, her theory of creative arts therapy for trauma and addiction, as well as the psychology of human slavery and ritual cults.
Dr. Scott has run a local site graduate program in counseling psychology, worked as the clinical director for several treatment centers, taught medical doctors how to provide art therapy for physical illness, and she has hosted her own TV show for 2 years.
In California Dr. Scott, licensed as E. Hitchcock Scott, is a Licensed Professional Clinical Counselor #917, and a Licensed Advanced Alcohol and Drug Counselor (a non-governmental license in CA). She is a board certified registered art therapist and a registered expressive arts therapist.
Dr. Scott, who is also an artist, a certified interfaith spiritual director, and a Reiki Master continues to contribute to the fields of addiction and trauma with a deep sense of passion and commitment. Her commitment to a passionate life began at a very young age, when at 11, she walked out of the house into the eye of a hurricane.
Visitors are encouraged to post their own art forms to the site (visual art, poetry, dance, music, theater, etc.) and post a description of the process and insights that they may have experienced in the process of creation.
Dr. Scott's Office