SLEEP HYGIENE & HELPFUL HINTS – FOR THOSE WHO HAVE DIFFICULTY WITH SLEEPING WELL
© 2020 E. HITCHCOCK SCOTT, PHD, LPCC917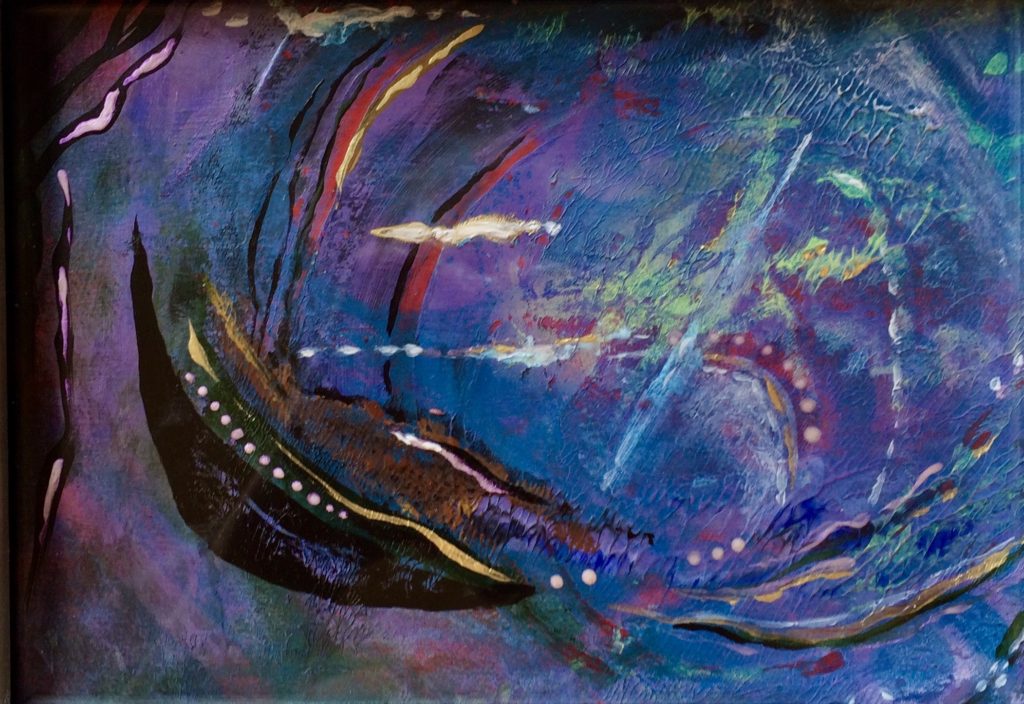 © 2014-2020 E. Hitchcock Scott, PhD, LPCC917, ATR-BC, REAT
WHAT if an old fashioned, thoughtful LOVE LETTER changed your life for the better, rekindled the intimacy and connection in one of your relationships, or even helped the world during these chaotic and frightening times?
The typical contemporary and busy lifestyles we lead tend to interfere with our ability to express love fully, with tenderness and vulnerability. If you have experienced trauma, addiction or mental illness, then healthy self-expression is critical for your long-term well-being and the quality of your relationships.
I have offered creative arts therapy workshops for over 35 years and during that time, I have come to realize that people have as much or even more grief over unexpressed love than they do about profound trauma.
As a result of unexpressed love, people suffer with a remarkable amount of unconscious suppressed grief. This suppressed grief is able to exacerbate a sense of alienation or a deep abiding loneliness. During this time of a world-wide quarantine, when we all need the comfort of a hug, love letters are able to help us connect more deeply in ways we never imagined.
In the past, it has been completely understandable that we reached for store-bought greeting cards while standing in the grocery check out line. These cards offered a variety of pseudo-prose and poems to help us express our affection to a cherished person, or, to celebrate a special occasion. It's an easy solution, but the message provided in the card is typically – well – typical. By this I mean, that the commercial card sentiments have been designed for many people. The words are not specifically tailored for your loved one.
The simple-to-follow structured process and creative techniques below will help you write a meaningful love letter, one that touches the heart of your recipient. This letter will include details that leave no doubt that the letter was written JUST for her, him or they.
Below there are easy steps to follow for list making, journal writing, Haiku poetry, and then the love letter.
You might be surprised by the emotions that emerge while writing a love letter. You might be even more surprised by the emotions that your letter will evoke in your recipient. One writer said, "My husband began to weep before I finished reading the first paragraph, in 25 years of marriage I had never written him a love letter".
Right now, while Sheltered in Place or Quarantined, why not send love letters via email or FaceTime?
None of us wants to believe that we will die, or that a few people we know and/or care about might die. Yet – if this is a reality – even if it is only a low possibility, wouldn't you want to send and receive love letters before that time?
Today, and for the next few weeks or months, we all have more down time than usual. We have family members, friends and colleagues sequestered with us or far away. Why not write them now? Isn't this better than watching TV, surfing the Internet, or worrying at home.
Does this interest you?
Would you want to read letters written by others?
Are you willing to share excerpts of the letters you have written?
Usually I suggest that people buy a very nice quality writing paper, but during the time of the Caronavirus, emails and FaceTime are best. If you do want to handwrite and mail a letter, then please ask your recipient to leave the letter untouched for at least 72 hours. If your recipient is elderly or at grave risk for a fatal response to the virus, then please read the letter via FaceTime and then send a copy in an email. For a personal touch, you may scan or photograph your handwritten letter and email that. A physical letter can wait until after this crisis is over.
Authentic love is the root of inner peace and a greater capacity for joy. Authentic love, as opposed to egotistical or narcissistic cathexis, is not defensive, demanding, or entitled. Authentic love is able to be expressed freely, even though you may feel vulnerable. An authentic love letter can heal and deepen our connections even while we are practicing social distancing.
E. Hitchcock Scott, PhD, LPCC917
This series of exercises help participants write a love letter, whether it is to the self or another. These letters are very intentional, specific and personal. Even if you think you cannot write, the result will be much more than a store-bought card. This process might be easiest if you may watch the brief video first, https://www.youtube.com/watch?v=M4ncPSSpZNY .
QUOTES FROM PREVIOUS WORKSHOP PARTICIPANTS: "I never knew I could write like this", "I have told my wife how much I loved her over and over, but this letter reached deep and touched her heart", "My son said, 'Dad, I didn't know you were that deep'", "My best friend was dying, she knew I was not religious but she asked me to pray for her, I didn't know what to say and I wanted to honor her request, I opened my mouth and God's words came out", "I was only seven and I felt lonely in the desert, I missed my mother, the sun was rising over the pyramids, but I wasn't alone, I felt the beauty of the land","The LOVE LETTER WORKSHOP changed my life! I wrote this 3 1/2 years ago in Malibu with you Ericha….. I was in the darkest place I have ever been. Mourning a loss. You gave me the courage to have a voice (to express my love). Thank you…..!"
OUTLINE: There will be step by step directions for each section of the writing exercise. The first step will be to select your letter recipient (generally this is the first person who comes to mind). Your final letter may include all or only a few of these steps, 1) select your recipient. 2) scribble drawing, 3) list making, 4) select a shared event that is vivid for you, 5) a modified version of Freud's process of free association via journal writing techniques, 6) followed by writing a Haiku poem, 7) and then the love letter.
These directives sound much more difficult than they are in real life. You do not have to write well for this to work.
LETTER WRITING GOAL: To deepen your connection to yourself and those you love via contemplative writing. I designed this process for people who think they cannot write. NOTE: These exercises (and the goals and directives) are deceptively simple and yet profound. YET, it is very important that you do not skip even one step.
Your love does not have to be uncomplicated for this to work – but – no criticisms are allowed.
Again, this step by step process might seem a bit complicated, but if you take it one step at a time, please do not skip a step, you might be very surprised at the beauty of your letter.
1) SELECT A RECIPIENT – I invite you to select a person to be a love letter recipient. If you have doubts please ask a mentor, teacher or friend if a love letter would be appropriate. For example, it might NOT be appropriate to write a love letter to a colleague at your place of employment, or to your spouse during separation or divorce proceedings.
While these letters are able to help bring people closer together, it is best not to select someone when there is a current and ongoing deep relational conflict. For example if someone is very angry with you, they may not receive the letter well. They might perceive a love letter as a form of manipulation.
ALTHOUGH – I have asked you to carefully select a recipient – if you are stuck – sometimes the best recipient is the first person who came to mind.
You may decide to write a love letter to yourself – as you are today – or to yourself at a younger age. You may write one to your children, life partner, parents, or other family members – even those who have already passed away.
I hope you will write more than one love letter. While quarantined, how about making it a daily, weekly or monthly practice?
Once you have selected your letter recipient, please find a quiet and safe place to scribble and write.
2) SCRIBBLE ART: I invite you to practice a scribble drawing (which is exactly what it sounds like), you may use any form of crayons, ink pens, pencils or paint. If you have no paints, consider making a magazine collage, a sculpture with found objects, or a blind contour self-portrait (please see my web page for the directions for self-portraits). All you have to do is think about the person and your love for them while you scribble, draw or sculpt. There is no need to make anything look like anything, abstracts are great. The playfulness of a scribble drawing is able to help you relax. You may include the drawing or not, as the cover for your letter or handmade card.
3) LIST OF POSITIVE TRAITS – I invite you to write a list of positive traits for your letter recipient. These positive traits may be about their talents, emotional presence, spirituality, intellect, creativity, competence, good work ethic, skills, ability to have fun, humor, physical appearance, and/or kind ways of being. You may think of another category to add to this list. Please do not be shy – write as many as possible and write them down as fast as possible. It is very important to be very specific. Rather than writing down, "Your eyes", please add descriptive details such as, "Your sky blue eyes that sparkle when you are happy". These details make your letter very intimate and personal. Some traits might be obvious and others more subtle. It does not matter, your perceptions are important.
4) SELECT A SHARED EVENT – I invite you to select an actual shared event that best represents the love you have felt and want to express. Select a past shared experience that is vivid with imagery, and/or sound, and/or sensory memories. Again, it is likely that this is the first event that comes to your mind. What is important is that the event is meaningful, vivid and detailed.
This will be a time when you felt affection or love for this person and maybe also, a time when you felt loved back by this same person. After 25 years of marriage one person selected a seemingly small moment on a park bench and she described the soft breezes that she felt as they talked about their future together. This brief moment brought the letter recipient to tears as she read the letter to him. The details of her memories made the letter and her love feel more real.
5) FREE ASSOCIATION JOURNAL WRITING – I invite you to write this event down in with all of the tiny details you can remember from all five sense – seeing, hearing, smelling, tasting or touching. Please write as quickly as possible. This is a modified version of Freud's free association process of remembering. It is also referred to as stream of consciousness journal writing.
Do not worry about spelling, punctuation or handwriting quality. Writing quickly on unlined paper will help you bypass your frontal lobe filters. It will help quiet the critical voice. Again, please describe what was said or heard, what was seen (including your surroundings), what was thought, felt or sensed about the event. In other words try to write down any and all of the tiny details.
Please WRITE: about the emotional, intellectual, physical, energetic and/or spiritual dimensions. To deepen your experience you may write all of this in the present tense, then adjust later for the actual love letter.
6) HAIKU POEM – I invite you to write a Haiku poem about the event you just described. Haiku poetry is not about rhyming – but instead – cadence – and so the words and syllables are counted. Haiku poetry is about an actual event and there is always a reference to nature. The nature referenced might have been true to your experience and therefore literal or it might be a symbol – such as spring time as a symbol of new love. BUT be specific and descriptive- instead of the word "springtime" – write – for example, "new buds on the pear tree".
Haiku Poems are three short lines. The first line is only five syllables, the second line is seven syllables, and the third line is only five syllables again.
THE FIFRST HAIKU POET – BASHO:
1662
The old lady cherry
Is blossoming, a remembrance
Of years ago.
1672
The first snow
Daffodil leaves bend
Under the weight
7) LOVE LETTER – I invite you to write the love letter. The love letter is much easier to write now because the scribble drawing, list making, journal and poetry writing are your building blocks. You may use each building block inside of your letter or pick and select various portions – such as – the whole Haiku poem or just various lines or sentiments from the poem.
8) INTRODUCTORY LINES: Many people start with introductory lines such as, 1) I have wanted to write you a love letter for a long time now but I did not know how, 2) DEAR ______ – you are beloved to me and since our lives are so busy, I wanted to take the time and tell you how much I love you in writing.
If you are stuck – keep writing even if it does not sound good yet…. A crude love letter is often much better than NO love letter.
Please read your letter to one objective friend or mentor before reading it on FaceTime to your recipient. Seriously consider their advice but also trust your intuition. Once a letter sounded as if it was too much about the author and less about the recipient – all that letter needed was a bit of editing regarding pronouns.
To date, I have never heard of a person having a negative response to these love letters. In fact, usually it is the opposite, one man kept his letter in his glove box to read while stopped at a traffic light.
Please do not expect anything in return from your letter because that is a set up for disappointment. There are times when people do not know how to respond to this type of expression, and they feel overwhelmed or frozen. If there is a negative response it might be about hidden rules in their dysfunctional family of origin.
Please allow a person time to process and make sense of the love letter. If your recipient has a history of childhood trauma, they may struggle for a while before accepting the letter as authentic. This is their process. Please let them have it.
Due to the Caronavirus, I recommend reading the letter to your recipient face to face on the Internet. It is best to read the letter out loud in person before emailing it. Reading the letter deepens the experience of love and connection. It is meaningful for people to be able to watch your facial expressions, observe your body language, listen to the tone of your voice and inflection, and observe your emotions as you read the letter. This helps make it more real.
Reading the letter face to face via the internet is also helpful in case there is anything in your letter that has been misunderstood, then you will be able to correct the misunderstanding quickly in person.
This is not the letter to use as a vehicle to slip in a criticism, confrontation, or suggested behavioral changes – that is another letter for another time.
If you cannot refrain from criticism, then this might not be the right time for this love letter.
This process of letter writing might seem cumbersome, but if you follow these directions and do not skip any steps, I will NOT be very surprised if you are pleased with the results.
It is my wish that these letters will help bring more love into the world during this time of global heart ache.
AGAIN PLEASE WATCH AND SHARE THE VIDEO!
The video is only 12 minutes long and it helps clarify the steps.
MOST IMPORTANTLY – please help me start a love letter writing campaign.
I know this sounds a bit grandiose, but why not now? If that sounds like a good idea to you, please post this video all of your social media accounts.
This video is free for all peoples of all nations!
MOBILE: 310-880-9761 – for a short time only, I am offering a free ten minute consult, once you have written and edited your letter.
Ericha Scott, PhD, PO Box 6806, Malibu, CA 90264 Fellow for the International Society for the Study of Trauma and Dissociation.
http://news.isst-d.org/fire-is-the-greatest-purifier-a-therapist-reflects-on-surviving-the-california-wildfires
All IMAGES & TEXT COPYRIGHTED BY © 2018-2019 E. HITCHCOCK SCOTT, PHD, LPCC917, ATR-BC, REAT
November 2018 – February 2019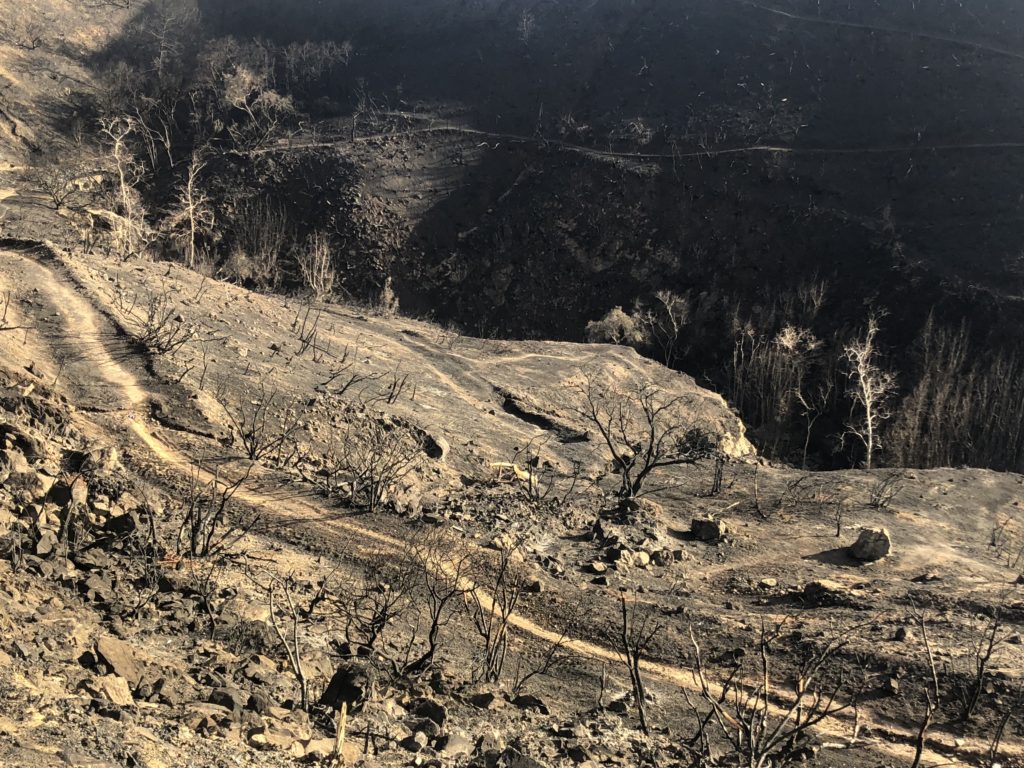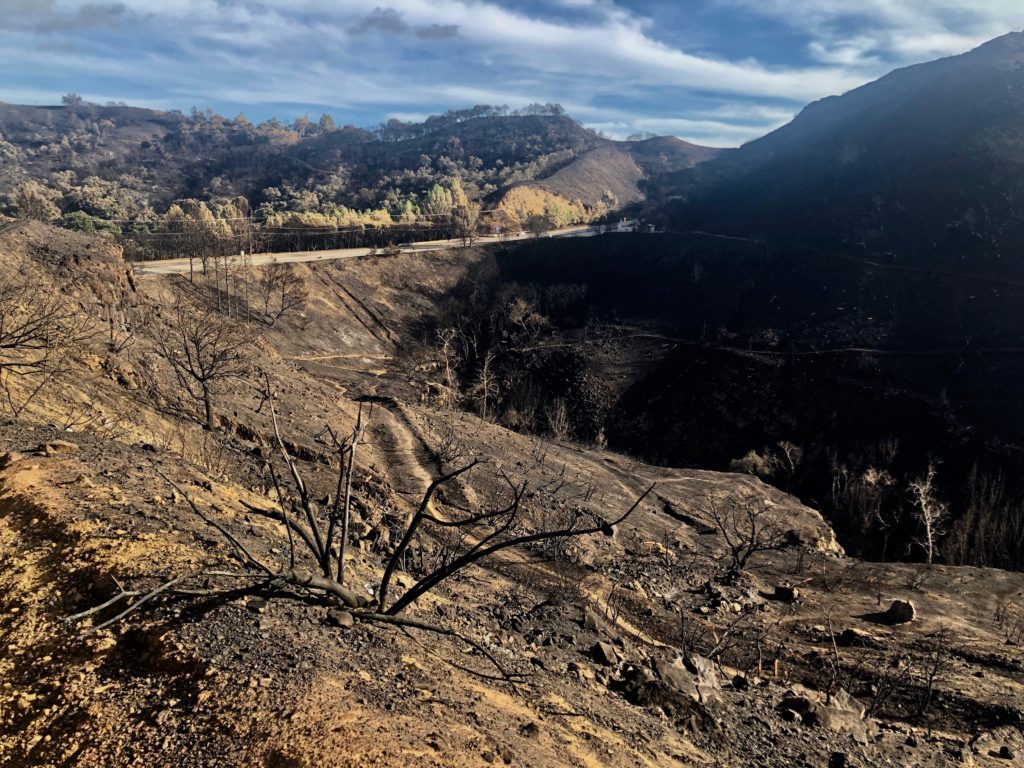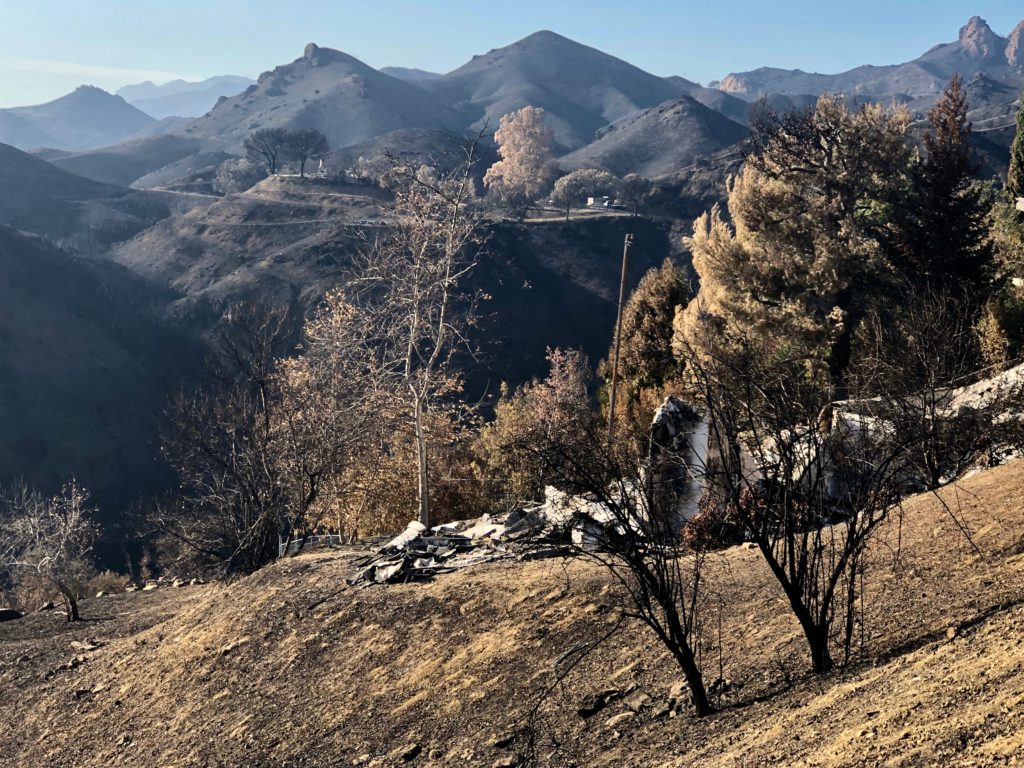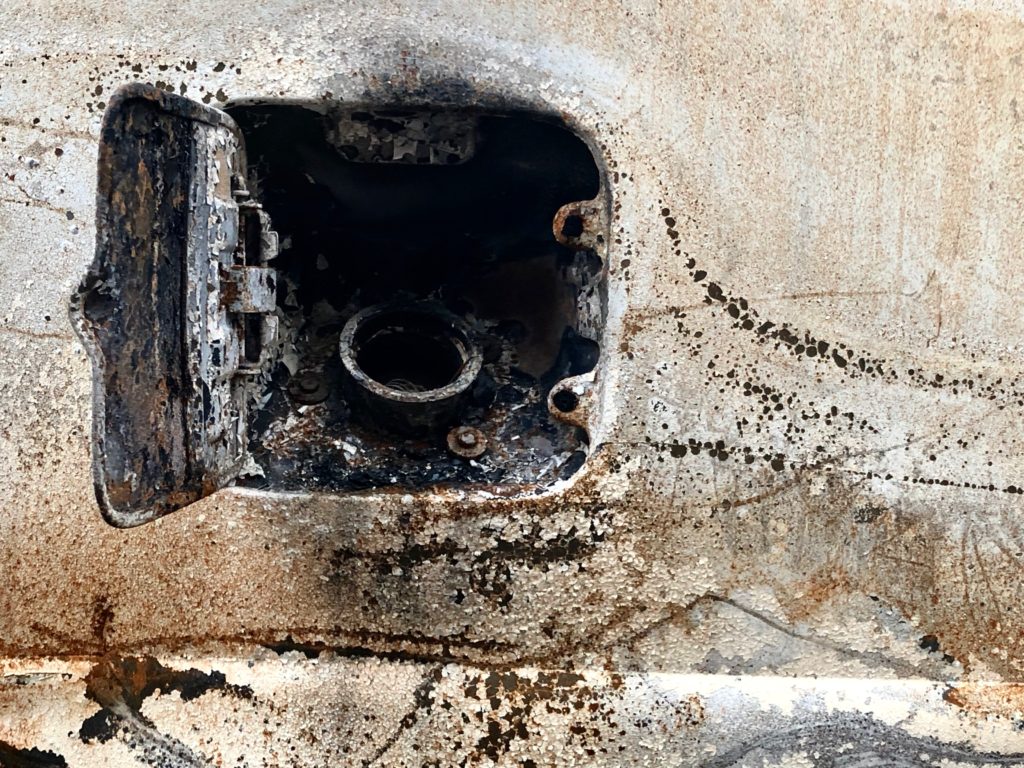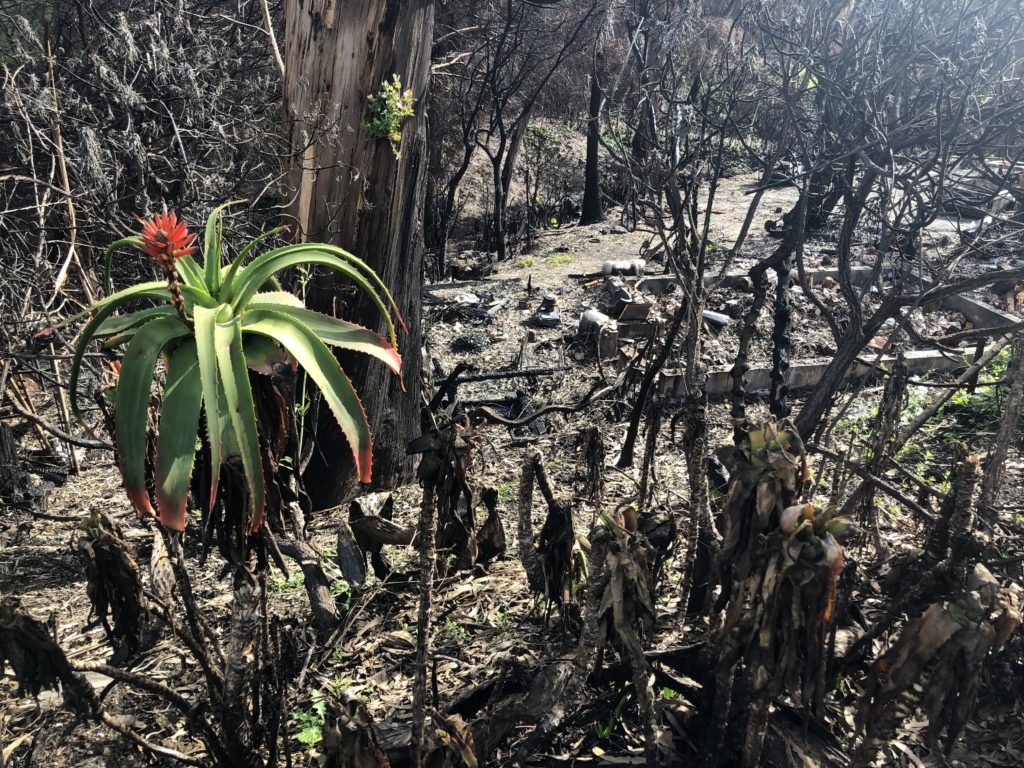 310-880-9761 Mobile
Granted the Honorary Title "FELLOW" March 2019 in NYC
for the
International Society for The Study of Trauma and Dissociation

© 2019 E. Hitchcock Scott, PhD., LPCC917, ATR-BC, REAT
ERICHA SCOTT'S BLOG
ehitchcockscott@me.com
310-880-9761

The International Society for the Study of Trauma and Dissasociation is an international non-profit, professional association organized to develop and promote comprehensive, clinically-effective and empirically-based resources and responses to trauma and dissasociation and to address its relevance to other theoretical constructs.
ISSTD is oldest society for the study of trauma and dissociation in the world.
ISSTD maintains an honorary status of "Fellow of the International Society for the Study of Dissociation" to recognize those members who have made distinguished contributions to the field of dissociation and the Society.
To be considered for Fellow status, a person must have been a member for at least five years of ISSTD and must present evidence of outstanding contributions to the field of dissociation in two or more of the following categories:

Outstanding clinical work, teaching or research regarding dissociation and dissociative disorders, demonstrated by scientific publications, presentations, consultative work, or wide recognition by peers;
Outstanding contributions to the ISSTD or its component groups, through serving as officers, on committees or task forces, organizing programs or meetings, contribution to newsletters, or similar activities;
Outstanding administrative contributions evidenced by developing programs for treatment of dissociative disorders or for teaching or research concerning dissociation;
Outstanding accomplishments in informing the public at large concerning dissociation and dissociative disorders through contributions in the media, publication, political advocacy, or membership on advisory panels.
© 2018 E. Hitchcock Scott, PhD., MEd., LPCC917, ATR-BC, REAT
ehitchcockscott@me.com
310-880-9761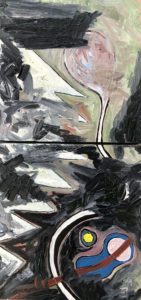 Diptych: Ruined and Improved I & II
Submission to an Art Exhibition for Psychotherapists
Oil Paint on Masonite
10″ X 20″
Completing research on the topic of self-mutilation in 1999, by women who have a dissociative identity disorder was fraught with the normal challenges of research writing. Yet, due to the complex trauma and profound dissociation experienced by the research participants, there were additional mirrors of complexity reflected in the process of data analysis.
As a clinician, I had not realized how helpless I would feel in the role of researcher. As a researcher, versus seasoned therapist, I was not able to intervene, offer treatment or soothing statements, or even (the lowest form of counseling) a temporary quick fix solution. My job was to be an objective listener, to record, and document.
In each interview, I heard explicit, detailed, and often excruciating truths about how people physically hurt themselves. I listened to these stories uninterrupted, for four to five hours at a time.
As I listened to women describe scraping their skin, sometimes down to bone, I felt scraped down to the core of myself. I had no defense.
This painting is dedicated to those who hurt themselves and struggle to recover, those who cut, burn, scald, scratch and break their bones.
I select this painting because I thought I had ruined it and then – upon reflection – I realized that this painting is better now than it was. This awareness, that the painting was improved instead of ruined, is a golden shadow of the expression I see in the face of clients as they realize they have made progress.
Also, this is my first oil painting in 3 decades. I imagine that the anxiety I felt while trying a new medium (an oil painting vs. oil pastels or acrylic) might parallel the effort of trying a new way of being, such as feeling intense emotions in ways that enhance growth.
UPDATED OFFICE POLICIES – July 2018 for E. Hitchcock Scott, PhD, LPCC917 – from HIPAA Policies Recommendations Dated August 27, 2013
© 2018 E. Hitchcock Scott, PhD, LPCC917, NCC, ATR-BC
Licensed Professional Clinical Counselor
Internationally Certified Advanced Addiction Counselor
Board Certified Registered Art Therapist
Registered Expressive Arts Therapist
PO Box 6806
Malibu, CA 90264
C 310-880-9761
JULY 2018 OFFICE POLICIES
OFFICE HOURS: Tuesdays, Wednesdays and Fridays from 11:00 AM till 9:00 PM.
PAYMENT OF SERVICE: You are expected to pay for services at the time they are rendered unless other arrangements have been made. Please notify me if any problem arises in your ability to make timely payments.
$350.00 for 53 minute session, due upon date of service.
$525.00 for 80 minute session, due upon date of service.
Please have a check made out before session and arrive on time so we are able to spend the whole 53 or 80 minutes for our work. If you have been granted a scholarship due to need or a courtesy for professionals, I request that you do not share your discount with others. Doing so may result in the loss of the scholarship. Billed accounts due upon receipt, if payment is received more than 2 weeks after billing date, a ten percent penalty fee may be applied.
INSURANCE REIMBURSEMENT: I do not bill insurance companies, nor do I accept payment from them. However, if requested I will provide a super bill for each billing period for you to submit to your insurance company, or a billing statement for you to use as a tax write off. Insurance agencies will not reimburse for missed appointments. By signing this document you agree to billing via email. Periodically, there are times I grant financial grace or scholarship, it is the author's prerogative to give grace to a client or not depending upon your progress in counseling, therapeutic need or circumstances. Please note, if you request a full scholarship or weekly discounted rate, then you must provide the most recently filed tax return, the year prior, for consideration.

SESSIONS GREATER THAN SCHEDULED: 53-60 minutes for an hour session or 80-90 minutes for an hour and thirty minute session will be prorated to the nearest quarter hour for $87.50, unless prior arrangements have been made.
CANCELLATIONS: Missed appointments without 48 hours notice will be charged the full fee; messages can be left at ehitchcockscott@me.com, or 310-880-9761 – 24 hours a day.

An email is best for documentation of the time of cancelation. Please avoid texts, as they are less secure. Again, insurance companies will not reimburse for missed appointments even if you are responsible for the full fee.

TELEPHONE TIME: Standard fee listed above for telephone calls, consults, written reports, and travel. Telephone messages left for Dr. Scott at 310-880-976, after working hours (Tuesdays, Wednesdays and Fridays noon till 9 PM or after five Tuesdays, Thursdays and Fridays), will be returned the next day. Weekend calls will be returned on Monday.
Unpaid bills over 60 days due, will be forwarded to a collection agency.

I am not a child custody or divorce expert; therefore, I do not offer expert witness services. In addition, I do not voluntarily speak to lawyers or provide expert witness testimony of any kind. I charge my full fee for all duties related to conversing with lawyers or courts, plus travel, food and lodging.
EMERGENCY PROCEDURES: An emergency is an unexpected event that requires immediate attention and can be a threat to your health. If there is an emergency of any kind, personal or otherwise, please call 911. If you leave an emergency telephone message for Dr. Scott please say so in the message that you are calling about an emergency and I will return your call as soon as possible.

If I have not called you back within sixty minutes or sufficient time to intervene upon the crisis (which ever comes first), and the emergency persists, and the emergency requires it, please call 911, or your physician, or admit yourself to the nearest hospital for observation. If you have an emergency, even if you have admitted yourself to a hospital, please let me know where you are, the nature of your emergency, and how to reach you.
WELCOME TO MY BLOG ABOUT ISSUES OF HEALING AND TRANSFORMATION
TO SEE THE REST OF MY WEB SITE PLEASE VIEW THE MENU OF OPTIONS AT THE TOP OF THE PAGE
TRANSFERENCE © 2018 E. Hitchcock Scott, PhD, LPCC917, NCC, ATR-BC
Licensed Professional Clinical Counselor
Internationally Certified Advanced Addiction Counselor
Board Certified Registered Art Therapist
Registered Expressive Arts Therapist
PO Box 6806
Malibu, CA 90264
C 310-880-9761
INTRODUCTION:
Everyone knows about transference, even if they do not know the meaning of the word.
Everyone has experienced it, especially those of us who have experienced childhood trauma, familial chaos, distress or mental health and addiction problems.
We might be conscious of transference, or not, or honest about it, or not.
We might recognize it via a person we disliked instantly and intensely who upon reflection, reminds us of a bully in high school.
Dory Previn, the ex-wife of Andre Previn, wrote song lyrics that illustrate the inherited legacy of trans-generational transference. Although her description is extreme, it embodies many elements of truth.
THE EMPRESS OF CHINA
I tell you how I hate you in the voice my father used
You answer with your mother's worn clichés
And in another life, your father hears his wife
And I see his fury blazing in your gaze
An echo hears an echo and my mother's fist is raised
The hand I clench at you shows her distrust
The way one behaves is determined in the graves
Of all the great grandparents gone to dust
Our fathers fight through us
As they fought their father's war
And the same old scene's repeated
As before and before and before
And before and before
And when I tell you how I hate you
Before the birth of Jesus
Before the death of Caesar
Before Siddhartha
Before Ulysses
Before the Trojan war
I tell you how I hate you
And a long decaying anger
Comes alive inside a castle
And behind an ancient door
The empress of China
Tells her lover how she hates him
She tells him once more
And once more, and once more
And once more
Songwriter: Dory Langdon Previn 1974
The Empress of China lyrics © Sony/ATV Music Publishing LLC
Basically, transference means that we transfer unacknowledged, unexpressed or incomplete experiences from the past to those close to us in our lives today.
We might surprise ourselves by suddenly calling a spouse Mom – or Dad – especially when we are particularly irritated or in the heat of an argument.
Usually we dwell on the negative transferences because they can feel so unfair to the recipient. For example, imagine forgetting to take out the garbage to find your spouse responding with intense anger as if you had had a sexual liaison with a neighbor. Transference can feel justified and real to the one dishing it out and confusing and unfair to the recipient.
Yet, the action of transference can also include positive emotions. For example, there may have been a time we assumed someone's moral code was much better than what it was in reality, because that woman or man reminded us of our decent and kind mother or father.
Transference means we project our negative and positive experiences, as well as our emotions and desires from childhood, onto another person in adulthood such as a supervisor, colleague, romantic partner and sometimes even our own children. The more intense the childhood experiences, positive or negative, the more intense the emotional transferences.
Transferences positive and negative can be triggered by a similar physical appearance to a caretaker in childhood, a tone of a voice, a certain critical expression, the scent of a perfume or cologne, as well as an age, power or gender differential. The triggers can be small, and seemingly insignificant, but powerful.
It is important for the general public to understand the phenomenon of transference and how it can undermine relationships. It is also important to understand how it can be resolved with accountability. For example, around age 27, I attended Terry Kellogg's Life Works Intensive with my family. A therapist there reminded me of my alcoholic mother. In advance, I told her of my potential transference. She responded with such loving care that the transference dissolved and she became a powerful support ally for me during the week long intensive.
If you need to understand more about transference, consider reading about Transactional Analysis by Eric Berne, or Self-Gestalt Therapy by Muriel Shiffman.
If reading is not enough, and you feel your relationships are being negatively impacted, please consider finding a qualified therapist to help you.
WELCOME TO MY BLOG ABOUT ISSUES OF HEALING AND TRANSFORMATION
TO SEE THE REST OF MY WEB SITE PLEASE VIEW THE MENU OF OPTIONS AT THE TOP OF THE PAGE
LATEST BLOG POST…… "SLEEPING DREAMS FOR INSPIRATION"
© 2017 E. Hitchcock Scott, PhD, LPCC917, NCC, ATR-BC
Licensed Professional Clinical Counselor
Internationally Certified Advanced Addiction Counselor
Board Certified Registered Art Therapist
Registered Expressive Arts Therapist
PO Box 6806
Malibu, CA 90264
C 310-880-9761
In 1977, my dear college friend Bobby died suddenly in a fiery car crash while riding as a front seat passenger. His friend was driving drunk.
That night I dreamed that a few athletic boys approached me at work. I felt slightly amused because these big muscular guys looked frightened. They let me know that they had seen Bobby's ghost around town and came to warn me. I explained that I would not ever be frightened of Bobby's ghost. I was a bit arrogant, but also confident in the knowledge of Bobby's goodness.
We were standing in the parking lot, when from the corner of my eye, I saw what appeared to be Bobby's ghost walking around the side of a tall wooden fence. As he walked in our direction, I noticed that I could see every inch of Bobby's physique in perfect focus as if his image was a photorealist painting. This means that instead of seeing as the human eye sees – which is sharply in focus at the center of attention and then a fade out to progressively softer edges away from the center – every inch of Bobby from the top of his head to the bottom of his feet was in focus.
I found this visual phenomenon terrifying.
I began to scream, "This is not Bobby, this is not Bobby, this is NOT Bobby's ghost, it looks like Bobby but it is not!" Then much to my surprise, I died.
I can remember swooning and collapsing, while watching the concerned faces of my friends as they tried to catch me before I hit the pavement. Just as my body landed on the hard pavement, the ground gave way to another dimension. I found myself standing in the middle of a cloud,…. or dense grey fog. My first thought was one of disappointment. I thought, "If this is heaven, where is the color?"
I stood for a while in silence. I waited. Soon two grey forms approached me. Both forms were vertical, one slender and one heavy set. The heavy set one was Bobby. I recognized him right away. The cylindrical vertical forms, sliding toward me as if floating cigar shapes, looked as if they were comprised of dense, grey, fog.
I was not afraid. In fact, I felt genuinely excited to be near Bobby's essence.
As he approached I felt more love than I have ever known in my lifetime, before or since. I was immediately saturated with unconditional acceptance, appreciation and love. I was completely enveloped by the fog of Bobby. Every cell of my being knew I was loved, and the love was uncomplicated and bidirectional.
Then I began to notice a pressure in my chest. It was as if, without words, Bobby was telling me that I could stay…. and remain in this atmosphere of love forever. He let me know that I did not have to return to my life. The unspoken but potent message was, "You do not have to do this lifetime, you can come home".
Gently, but with force, I began to push Bobby away and told him, "I have to go back, I have something I have to do, something I must finish". Tenderly, he let me go and I woke up.
This dream, is as new today as it was forty years ago.
How I make sense of this dream, then and now, is that this was more than just a dream…. it was a message from a higher spiritual dimension. It could be explained from the Jungian concept of the collective unconscious.
This dream, helps me grasp Victor Frankel's suggestion that we must have an existential life purpose. Although I need reminding, I know that each of us has a purpose, a higher calling, to positively contribute to the state of the world.
This dream, and others, have inspired me to go beyond a concrete realm of existence for healing myself and others. This dream reminds me that appearances are not always what they seem. I am invited by this dream to listen to my inner knowledge, over what appears to be familiar, comfortable, or recognizable. It is through this dream experience that I know that agape exists and that each one of us is called upon to bring it back with us to earth.
WEB and SOCIAL MEDIA
www.artspeaksoutloud.org
www.linkedin.com/in/ehitchcockscott
www.facebook.com/ErichaScottPhD
www.facebook.com/erichascott
www.twitter.com/ErichaScott
www.google.com/+ErichaScottPhD
www.youtube.com/c/ErichaScottPhD
TO VIEW THE WEB SITE PLEASE GO TO THE MENU
GRATITUDE IN TIMES OF DESPAIR
ERICHA SCOTT, PHD
© 2016 E. Hitchcock Scott, PhD, LPCC917
Board Certified Registered Art Therapist (ATR-BC)
Registered Expressive Arts Therapist (REAT)
Private Practice in Malibu
310-880-9761
LINK TO THE SOBER WORLD: https://www.thesoberworld.com/2017/01/02/gratitude-times-despair/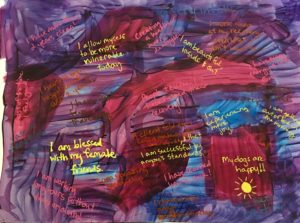 It is easy to feel gratitude or thankfulness when life circumstances go our way. It is fun to celebrate – for example – a new job or a promotion, a new or rekindled romance, financial windfalls, graduations or retirement, and recognition for our natural talents or hard work.
It is much more difficult is to feel gratitude when we are challenged with relational strife, grief and loss, trauma, abuse, addiction, poverty, and/or alienation.
I have learned about the power of gratitude by watching my clients.
I have worked with clients – who were nearly destroyed by abuse, trauma and sometimes even systematic and sophisticated torture – as they find a moment or moments of gratitude.
They find these moments in the midst of a history of horror and the aftermath.
Observing that first moment – the dawning of thankfulness – is as wondrous as watching birth and, in fact, it is a birth of a spiritual life.
Watching a client's face, as it shifts and changes with the new awareness that life is precious – is to bear witness to profound beauty.
Gratitude can be triggered by a small find in nature, a loving comment by a friend, a thoughtful gift, a break from suffering, an observation of selflessness in another, and/or the claiming of a talent.
This form of gratitude is born from a small event, of low monetary value, more often than a new car or TV.
We can all learn from those who have been shattered by grief and their determination to recover. It might sound superficial but I have thought, "If they can do it, so can I".
Survivors have taught me the true meaning of thankfulness and gratitude. They have taught me the important and essential place gratitude – the practice and the feeling – holds in their journey to wellness and wholeness.
For more information regarding spiritual and creative arts therapy processes please call Dr. Scott at 310-880-9761.
ERICHA SCOTT, PHD
© 2016 E. Hitchcock Scott, PhD
LPCC917, ATR-BC, REAT
Board Certified Registered Art Therapist
Registered Expressive Arts Therapist
Private Practice in Malibu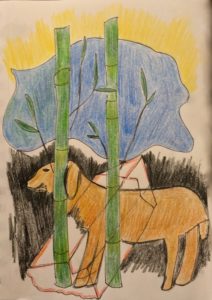 INTEGRATIVE DRAWING
For decades I have told clients, "I am not here to hypnotize you, I am here to help you become awake". In fact, there are people in the general public who would be surprised if they knew how much time they spend living in a trance state. Most of us have experienced, at least once, the normative phenomenon of driving up into our own driveway and wondering about how much time flew by – and so quickly – the last few blocks or miles on the way home from work. The sense of time speeding up while driving is called highway hypnosis and is considered to be experienced by most people at sometime in their lives. This is all to say that even healthy people have trance experiences and that there is a continuum of normative to severely pathological. The good news is that the techniques described in this article can be adapted to the full range of trance and identity experience.
It is completely understandable that clients arrive in therapy with conflicts about their lives, themselves, therapy, and even the goal of wellness.
Theorists Carl Jung and Marsha M. Linehan, and many others, address the inner conflicts and polarities that are able to keep us all stuck in non-productive relational and/or behavioral patterns. Yet, not all theorists deal with co-occuring aspects of inner conflict – trance and identity.
Stephen Wolinsky PhD, refers to Object Relations Theory when he speaks of the "'false selves' that operate autonomously", and states that the 'you behind the trance', possibly the true self, is the one who creates these identities, (Wolinsky, 1991, p. 223). There are times when a false self holds negative thoughts and feelings, compartmentalized and empowered by a trance phenomenon.
One way to explain this dynamic is that there are times when clients have failed therapy or rehab over and over because the trance and identity aspects of their addiction or raging (for example) have not ever been addressed.
In his book, Trances People Live, Wolinsky gives an example of a false belief, directive or mandate – "If I don't understand, I am dumb". He, and other professionals suggest that when a concrete false belief system is created, then the opposite must also be present – VOILA – the polarity.
As stated above, the client creates – or created in childhood – a polarity to the original mandate. The polarity may manifest in the following behavior or presenting problem, "I am so driven to understand everything, I drive myself and everybody else crazy, I always feel like I have to know everything, even when it is completely irrelevant," The opposing mandate to "If I don't understand, I am dumb", has become, "I must understand" (p. 223). This type of polarity might embody a healthy creative tension that fuels productivity, and if so, this would be a normative, healthy or functional polarity. Yet, not all polarities enhance wellness and the differential is most likely related to childhood experiences.
While this next statement is disputed in the field of mental health, (I have found it to be true),… the observer self, the true or authentic self – behind the identities – knows that he or she will be OK whether or not he or she "knows" everything. Once again, this aspect of self may be referred to as the authentic self, the true self, the observer self, the core self, or the identity free self.
Usually the false beliefs, the identities, and resultant directives attached to the identities, are born out of the pain and confusion of childhood trauma and/or abuse. Generally, these self-limiting belief systems are developed from a child's perspective, the lack of power held at the time to change their environment, and an underdeveloped – due to childhood – analytical cognition.
For the art piece above, the client worked with the polarity of, "I must get well" and "I cannot get well".
The therapist invites the true self or core self to observe the other two parts – the opposing belief systems they hold and to begin to explore shifting his or her experience – or – consciousness back and forth while "becoming one identity-feeling it, being it",…. and then "un-being" it.
Just this exercise alone can begin the client empowerment process. Clients begin to grasp how differently they feel somatically when shifting their focus from one identity to another. They begin to learn that they have a point of choice, rather then feeling as if a victim of their own seemingly arbitrary shifts in mood and thought.
When Wolinsky asks a client to generate a spiritual resource for each part of self, from the position of the identity free self, he is asking for an image of a tangible object. This is the mindfulness aspect of this exercise.
I ask the observing authentic self – the one behind the trance – to take a few minutes, while visiting the states of self that hold the 1) "I must get well" and/or 2) "I cannot get well", and wait in silence for a resource image to emerge. Then I ask for the client to do the same for the 3) identity free part, and 4) a part representing their healing community/social network. Then the client is asked to integrate the healing resource images into a part of their body. Healing images that emerge are often objects of nature, including but not limited to, butterflies, birds, wild and domestic mammals, Himalayan mountains, colored lights, rainbows, and might also include comforting objects from childhood, such as a stuffed toy.
After integrating the resource images into each part of self, and imagining their social network carrying the spiritual resource inside of their bodies, the client can make a drawing that integrates the resource images. These drawings have a surrealistic quality with various objects juxtapositioned in ways that would not happen in reality. This is just fine because the drawing is a symbol of an internal "interweaving" or integration of "oppositional identities, along with their corresponding contexts and resources", (p. 225).
"Ultimately, the client comes to understand that he or she has created the identities and the corresponding resources that are then integrated in a no-trance or natural state", (p. 225).
If this process or similar activities interests you, please call 310-800-9761 to discuss the possibility of setting up an appointment.
Wolinsky, S.(1991). Trances People Live: Healing Approaches in Quantum Psychology. Falls Village, CT: The Bramble Company.
ERICHA SCOTT, PHD
© 2016 E. Hitchcock Scott, PhD, LPCC917, ATR-BC, REAT
Board Certified Registered Art Therapist
Registered Expressive Arts Therapist
Private Practice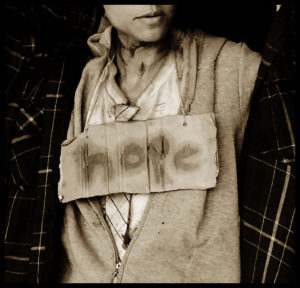 HOPE WRITTEN IN DRIED BLOOD
As a therapist, I have been listening to trauma in all forms, including systematic torture, for 31 years. Twenty-five years ago, in Dallas, I was asked to donate hand-colored black and white photography to a documentary about people who live on the streets. That one day – 25 years ago – as a photographer on the streets – was all I could take. I have never returned to photograph the streets, not because of the violence, but the tragedy.
My guide that day, worked for Salvation Army, but he still did not have a home. A few years before, his wife had been diagnosed with cancer and because they had no medical insurance, she died rather quickly. In his grief, he lost his job and his apartment. Throughout the day he was quiet, but very present for both his friends on the street and myself, a petite white woman with a camera.
The first man who approached me was an extremely tall man of color with dreadlocks cascading down his back. He asked me, "Hey lady, where is your car?" Without much thought I pointed, "Right over there". He said, "Well, I am going to slash your tires and then you can photograph that!" I responded more evenly than I felt, "Well you can do that, but I will not photograph it". He repeated himself and so did I. Not much more than a few minutes later, I heard a sound behind my back, and turned to see a floridly psychotic man dragging a six foot metal pipe behind him. I turned to face him. I reminded him that I had promised I would not take his photo. He shouted, "Well, I am going to make sure BITCH!" I said, "You have the power to make sure, and I will do what I promised". After both exchanges I realized exactly how frightened I had been when I found it difficult to change my camera lenses.
I learned that day that news travels very quickly on the streets, this was true even before the days of ubiquitous cell phones.
For some reason, somewhere, somehow, I passed the invisible gates of acceptance. First, the psychotic man, who had just lost a baby to a stillbirth, circled around me once again mumbling with his head down. This time he said to me, "I am sorry".
The the man with dreadlocks approached me in the middle of a crowd, I looked down to see both of my hands swallowed up in his, as he looked right into my eyes, "God Bless YOU!" He meant what he said.
It was as if he shot me with a bullet of grief.
This photo below is of a young woman who was passing through Malibu late last year. I met her when she came to an educational event about human slavery. I have cropped the image to protect her privacy even though she gave me permission to reproduce any photos I took.
I take these photos to share my view of people from all walks of life.
MEDIUM: Photograph taken with Telephone
INNER 12-STEP MEETINGS: EGO-STATE SELF-LOVE
© 2016 E. Hitchcock Scott, PhD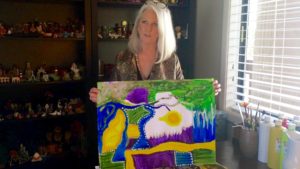 ABOVE IMAGE: Dr. Scott holding artwork by a client.
EGO-STATE THERAPY
Ego-state therapy is not new, in one form or another, it is an ancient concept.
Most likely the first predecessors of ego-state therapy were when medicine men and women wore masks of the deities to enhance their performance during healing rituals. The masks, representing the deities, may have empowered the belief that the healers were channeling divine energy.
We now know, more than ever, how much belief can positively impact healing outcomes.
Many therapists and theorists have discussed, hypothesized and used ego-state therapy in their work, including but not limited to, Freud, Jung, Helen and John Watkins, Hal and Sidra Stone, John Rowan, Charles Whitfield, Pia Melody, Fritz Perls, and Eric Berne.
Inner child work, commonly used in the fields of addiction, codependency and adult children of alcoholics treatment, is a form of ego-state therapy. This process, more than most, is able to help a client experience insight, forgiveness and self-love.
Ego-state therapy is a psychodynamic approach that works with inner aspects of self as if a family within. More succinctly, the therapist is facilitating family therapy within an individual client. We all have adult, parent and child ego-states – it is just a question of degree.
There is a wide continuum of ego-state functioning from normative (everyone has them in a mild but functional form) to the extreme, which means that the ego-states function autonomously to the point of severe inner conflict, power struggles and amnesia.
I tell my clients that they may have have introjected inside of themselves their family members and also their family dynamics. If their family members loved each other and communicated well then the adult will have that type of inner dynamic, and sadly, the converse is true. If the client experienced a chaotic, painful, conflictual or even a violent childhood, then their own inner dynamic will mirror what they observed.
The more profound the childhood trauma and neglect, the more extreme the splits and conflicts between states of self.
More often than acknowledged, clients have experiences of regression, when they feel younger and/or smaller than their physical age. Associated with regression is a sense of overwhelm, powerlessness, helplessness that often contradicts a client's established competency as an adult. As a clinician, I find I spend as much or more time helping clients access an inner adult, as I have spent helping them access an inner child.
Twenty-five years ago an adult ACoA male told me, "It is as if I cannot see over the steering wheel on my way to work, I feel as if I should not be driving a car yet". Around that same time I sent a client to a well renowned treatment center for addiction, upon return she giggled, "My addict never attended one group".     The addicted parts who needed to go to group hid out, and the parts of self who were not drinking attended groups they did not need. It is as if the inner co-dependent rescued and enabled the inner addict.
In many homes where there is active parental addiction, there is a role reversal or role confusion between the parents and the child. This shows up as children who are physically and/or emotionally taking care of addicted parent(s) and/or functioning as a surrogate spouse. This dynamic of role reversal or role confusion is replayed inside of the adult self. The inner child parts or inner child has been taking care of or protecting the adult self to the detriment of all. This is completely understandable, that the inner world of the adult accurately mirrors the childhood dynamic and, in childhood, this worked.
Once a functional client suddenly, it seemed, became dysfunctional. It was as if the learning and progress made from therapy and 12-step vanished overnight. It took a few sessions, but it became clear that a hidden child ego-state had emerged and assumed executive control of the body, to handle for the adult what had appeared to be an emergency.
Instead of using more traditional safe place guided imagery, such as a favorite place in nature (a cave, the beach, the mountains) and/or an imaginary or science fiction/surreal type environment, I decided to use an inner twelve-step meeting setting. I chose the 12-step meeting environment with the intention of accessing recent, but compartmentalized, adult learning.
Paraphrased and Disguised Session of an INNER TWELVE STEP MEETING:
I asked the 11 year old ego-state to help set up a 12-step meeting. She complained, "I don't know how to lead a meeting, I don't go". I asked her to ask for help from an adult inside, but until help arrived she could set up the chairs in a circle. I asked her to include the child parts, "everyone gets a chair", I said. She said, "They are too little to understand," and I responded, "That is OK, they are allowed to witness".
For a while she protested that there was not an adult part of self who could help. I asked, "Who has been going to meetings, who has been taking commitments, who has been working the steps, and who is sponsoring others?"
An adult showed up, but she did not like or trust the 11 year old. Her facial expression was a grimace as she thought about her 11 year old self without compassion or understanding.
I explained to the adult self, "She is a newcomer, how would you treat a newcomer at a 12-step meeting?" She said, "She is more broken than most newcomers". I responded with irony, "So you would love her less?…. How do you greet a newcomer, no matter how inebriated, unwashed, mentally ill, or unattractive?" She drew upon her years of experience of welcoming and loving newcomers of all types and profiles.
Now that we had an adult part in the inner room and inner circle, life's circumstances could be better processed with with an adult's level of competency. Even more, she was able to practice loving parts of self that to her had previously appeared to be unlovable.
To anchor this positive experience, this author asked the client to paint her experience of the session.
It is important to note in general terms that some of the most angry, volatile and difficult parts of self are the parts who hold the most courage and strength. If we push those parts aside, thereby forcing them to remain underground hidden in the subconscious, we deny our own full potential and strength.
Once again there is a wide continuum of normative to extreme with regard to ego-state functionality and sense of separation. The good news is that the techniques that help normative or healthy ego-states can be applied to those holding more trauma and therefore separation from the self.
A while back I posted a bit of information about this process on Facebook and a man in recovery posted a story he had heard from a 12-step podium. A man was at risk of using alcohol in the middle of the night, he could not quiet the voices in his head urging him to relapse. He did not feel as if he could wake up his sponsor at 4 AM, so instead, he set up a circle of chairs in his living room, and held a midnight meeting. All inside voices were allowed to speak. He remained sober through the night. He did was he was told and got himself to a meeting.
As a creative arts therapist, I use creativity to help clients access their resources for healing. It is my intention to do so in a way that empowers the client and teaches them skills they are able to use long after therapy has ended.
The Empress of China, Lyrics by Dory Previn
I tell you how I hate you
In the voice my father used
You answer with your mother's worn cliches
And in another life
Your father hears his wife
And I see his fury blazing
In your gaze
An echo hears an echo
And my mother's fist is raised
The hand I clench at you
Shows her distrust
The way one behaves
Is determined in the graves
Of all the great grandparents
Gone to dust
Our fathers fight through us
As they fought their father's war
And the same old scene's repeated
As before and before and before
And before and before
And when I tell you how I hate you
Before the birth of Jesus
Before the death of Caesar
Before Siddhartha
Before Ulysses
Before the Trojan war
I tell you how I hate you
And a long decaying anger
Comes alive inside a castle
And behind an ancient door
The Empress of China
Tells her lover how she
Hates him
She tells him
Once more
And once more
And once more
And once more….
Ericha Scott, PhD, "Childhood family dynamics are repeated literally and figuratively until the dynamic has been made conscious inside and out.
If you are interested in the services of Dr. Scott and have an inquiry, please call 310-880-9761, or visit the link above, www.artspeaksoutloud.org.
INTERNATIONAL EXPRESSIVE ARTS THERAPY ASSOCIATION'S: Newsletter Edition 1 (NOTES FROM THE FIELD Reproduced with Permission).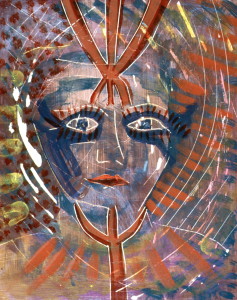 NOTES FROM THE FIELD: April 1, 2016
Counter-Transference and Its Resolution via Art 
by E. Hitchcock Scott, PhD, MEd, LPCC, ATR-BC, REAT
Completing research on the topic of self-mutilation by women who have a dissociative identity disorder was fraught with the normal challenges of research and research writing. Yet, due to the complex trauma and profound dissociation experienced by the research participants, there were additional mirrors of complexity reflected in the process of data analysis.
The terms self-harm and self-mutilation are often used interchangeably for those who self-injure. Due to the extreme forms of self-harm by those in my study, self-mutilation was determined to be the more correct term. This term is not a judgment, but the correct nomenclature for the experiences described by my research participants.
I have worked with those who present with a history of profound trauma, dissociation, and often co-occurring self-harm or self-mutilation since 1987. Even so, I was not prepared for the unfiltered impact of listening. Every interview in my study lasted four to five hours. In each interview, I heard explicit, detailed, and often excruciating truths about how people physically hurt themselves. I listened to their stories uninterrupted for four to five hours at a time.
I had not realized how helpless I would feel in the role of researcher.
As a researcher, versus seasoned therapist, I was not able to intervene, offer treatment or soothing statements, or even (the lowest form of counseling) a temporary quick fix solution. My job was to be an objective listener, to record, and document. I listened to women describe scraping their skin, sometimes down to bone. I felt scraped down to the core of myself. I had no defense.
I collected the visual and verbal data. I then listened to the tapes and read the transcripts of each co-researcher's interview, revisiting again and again the detailed descriptions of self-mutilation. I lost patience. I felt saturated with blood.
I lost interest and motivation for my study. I began to procrastinate. For the first time in over a decade, I experienced counter-transference regarding the topic of self-mutilation. I felt the helplessness of my co-researchers and at the same time I felt helpless, as well. While I felt the intense emotions as my own, I also projected my sense of helplessness outward—the phenomenon of counter-transference.
Counter-transference—a therapist's or researcher's projecting of their uncomfortable emotions outward to a client or research participant—is a defense and, therefore, biased. The inspiration for my study was my hope that a description of self-mutilation in the words of those who suffer would help promote compassion in service providers. One co-researcher described a medical doctor withholding anesthesia while sewing up her wounds stating, "If you could do this to yourself without it, you don't need it now," which is untrue. Once the trance has faded, the pain increases.
I was running out of time and money. Tension was building, I knew that my stance of procrastination was not sustainable. Time, a significant element for those who self-mutilate, was beginning to be a critical element for me, as well.
I decided to paint a self-portrait as if I was a person who engaged in self-mutilation, to walk in the shoes of the women in my study—my overt attempt to achieve epoché, a time when all judgments are suspended.
I chose my art supplies carefully with the goal of epoché in mind. I decided to use clay-board in- stead of canvas. Clay-board is made with layers of earth clay adhered to a masonite panel and then sanded to a very smooth finish. The smooth, fine-grained clay surface is not unlike the texture of skin. The hardened clay can be etched and scraped.
I used a blind contour drawing process first used by European artists such as Rodin and Picasso: I drew without looking at the paper. I was surprised, and not surprised at all, at the intensity of emotion I channeled into the brush strokes. I painted and then rubbed out the image, left shadows to be seen. I painted again; my strokes were more bold. I painted again and scraped cuts into the clay board with an exacto knife, replicating even the same instrument often used for self-harm. I painted over the scrapes but that was not satisfying enough…so I cut again.
I consciously placed the ancient symbol for psychology at my throat.
I focused on my eyes and I left what looked like drops of blood amid the whirl of an energy storm.
I sat back, looked, and felt relief.
Over the next few days my energy returned. I felt a renewed interest in the topic. I began reading academic articles again. I was able to read the transcripts of the interviews carefully with analysis in mind. My compassion returned. Most importantly, I felt an embodied sense of the elusive epoché.
This was a phenomenological research study and therefore I included art and poetry, as well as the verbal text, created by those who participated. The primary guideline was that the art and/or poetry collected was to be closely related to the research topic. Everyone in my study drew a life-sized body map tracing ("life- sized silhouette mandala," Scott and Ross, 1999) with detailed drawings depicting self-harm, the location on the body, and the type of self-harm. The body map was done in addition to other artwork and poetry.
Poem
June 14
Co-Researcher B
I am terrified…
I am terrified in a way that one can only be if one is woken
in the middle of the night
with a slowly growing pool of one's own blood.
If one has looked down the shredded skin of one's own arm
To find a razor blade held bloody and dripping in one's own hand.
If one has looked in the mirror of the dark of the night
And seen the haunted face of the other.
(Scott, 1999a, p. 136)
CASE STUDY Co-Researcher E
Individual Composite Textural-Structural Description
Self-mutilation happens over periods of time rather than as isolated, encapsulated incidents. These periods of time are often progressive. The paradox: self-mutilation seems to happen over long periods of time and long periods of time seem like moments. Time is not measured in traditional ways. Timeframes are measured by the number of wounds rather than by a clock. Even so, time blends together. Time can be so constricted that it is lost.
At times the individual is disconnected from physical pain. On other occasions she suffers greatly. Even when the burns are third degree, the experience of pain is variable. The same experience of burning may engender a wide range of expressions of physical pain or emotions, including denial. Burning is an outward manifesta- tion of inward pain. Pain is experienced as something that can be moved, not alleviated. Pain or guilt is moved from an internal experience to an external experience. Moving the pain detracts from the original source of pain and guilt.
Self-mutilation scars are used to prevent sexual intimacy. These marks soothe feelings of vulnerability. The individual is terrified of her sexuality. She feels vulnerable to her own desires. Her body is marked with wounds and scars which she experiences as ugly, thus informing abstinence. The individual uses self-mutilation to set sexual boundaries. She will not let others see her wounded body and so she is less likely to engage in sexual activity.
Her desire to keep her behavior secret creates barriers beyond the sexual boundaries and encourages isola- tion. She keeps her behavior a guarded secret due to embarrassment and shame. Her methods of secret keep- ing include hyper-vigilance, pretending to be "normal," or overt lying even though lying is not part of her value system. She spends a lot of time and energy hiding her wounds. Self-mutilation is an attempt to control the inner world of feelings and thoughts.
There are actions, such as rules, which are created to control the self-mutilation. This is like the lion chasing his tail. The greatest fear is loss of control. Yet, loss of control is common. The individual relates more to her behavior of self-mutilation than to herself. She interacts with her behavior as if it were a live entity, a personification of her behavior. She has rules to control "it". Her control mechanisms have not worked and she has failed to stop her behavior. She feels hopeless about establishing control. Control seems to be in the hands of this "live entity" which is outside of herself. The behavior has control of her, not the other way around.
Self-mutilation is experienced as a method to burn away all of the filth and impurities. The individual feels punished by herself. Her self-punishment is closely related to her sexual thoughts and feelings. She feels deep shame and guilt. Her guilt is focused on her thinking and behavior while her shame is about her sense of worthlessness. She feels hopeless about breaking the cycle of self-harm and self-punishment. She also perceives her self-mutilation as a way to express her sadness and grief.
She does not try to excuse or defend her behavior. Feelings of hopelessness are heavy and pervasive. There is hopelessness about stopping the behavior and about life in general. The individual perceives her behavior to be about the reenactment of an abusive experience and dynamic. As a child her caretakers were disrespectful to her body. She believes that her self-mutilation is always related to her childhood, just not always in the same way. This reenactment includes self-punishment. Her communications to God include desperate cries for help and relief. She is willing to surrender all for Divine intervention. In this case, the term "sacrifice" may be a correct label for her intense forms of self-harm.
The decision to take personal responsibility is important if significant changes are to be made. It is also important for the individual to know that others care. Telling others of her secrets and knowing they care is an essential component of healing. Conflicts regarding disclosure are based upon the fear of influencing or frightening another. There is also fear of rejection and judgment. Yet, disclosure is a primary factor in healing. There is much to grieve before the self-mutilation starts. Once the actions have become entrenched, the consequences add to the existing grief. Any relief self-mutilation offers is temporary. The long-term negative ramifications of self-mutilation are profound (Scott, 1999a, pp. 243-245).
Although this case of a person actively engaging in self-harm at the time of the study is profoundly despairing, as with those who have chemical addiction, people recover no matter how far the road of trauma reenactment has taken them.
_____________________________________
References:
Scott, E. H. & Ross, C. J. (2006). Integrating the creative arts into trauma and addiction treatment: Eight essential processes. In B. Carruth (Ed.). Psychological Trauma and Addiction Treatment (pp. 207-226). New York: Haworth Press.
Scott, E. H. (1999a). The body as testament: A phenomenological study of chronic self-mutilation by women who are dissociative. (Doctoral dissertation, The Union Institute, 1999). Dissertation Abstracts International, 1999, 290. (UMI No: 9921604).
Scott, E. H. (1999b). The body as testament: A phenomenological case study of an adult woman who selfmutilates. The Arts in Psychotherapy, 26(3), 149-164.
ABOUT THE AUTHOR: Dr. Ericha Scott, licensed as E. Hitchcock Scott, PhD, LPCC917 in California, has 31 years of professional experience working with those who have co-occurring addictions and complex trauma. She has published research in peer review journals, in the Unites States and abroad, on self-mutilation by dissociative disordered individuals and her theory of creative arts therapy for trauma and addiction. Her contribution to the book, Integrative Therapies for Addiction Treatment, will be published by Oxford University Press by 2017. Dr. Scott has run a graduate program in counseling psychology, worked as the clinical director for several treatment centers, and has hosted her own TV show for 2 years.
Dr. Scott, who is also an artist and a certified interfaith spiritual director, continues to contribute to the fields of addiction and trauma with a deep sense of passion and commitment. Dr. Scott has six licenses in four states and is a Board Certified Registered Art Therapist and Registered Expressive Arts Therapist.
"PSYCHE AS A RESEARCHER"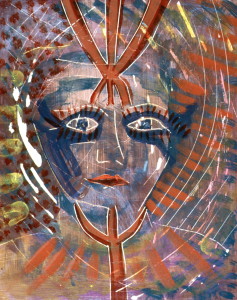 Please click on this link directly above this line to the FULL article,
and then click again on the red link that pops up after the first click.
ANNOUNCEMENT!
Please see my April first publication in the 2016 EDITION 1 Newsletter, by the INTERNATIONAL EXPRESSIVE ARTS THERAPY ASSOCIATION:
Please check out 2 articles on the topic of self-mutilation in the same issue.
1) The first article is in the section entitled, Professional Exchange. This article is a portion of a previously published article, The Body as Testament on the topic of self-mutilation (Scott, 1999, pp. 149-164). This article describes the phenomenon of self-mutilation from a research study by the author. This study describes the experience of self-harm in the words of those who struggle.
2) The second article published is also on the topic of self-mutilation, and this article is located in the section entitled, Notes to the Field. This article is a commentary piece about counter-transference and resolution via art. The article discusses the differential between providing psychotherapy and research. This piece includes a self-portrait of myself, as if I was a person in my own research study.
The editor, Roselle O'Brien was very generous to this author. She allotted 12 pages of my writing in a 95 page newsletter. I also wish to thank The Journal of Arts in Psychotherapy for granting the editor permission to republish.
If you are interested in more information, please contact Dr. Ericha Scott via the contact page listed in the menu above.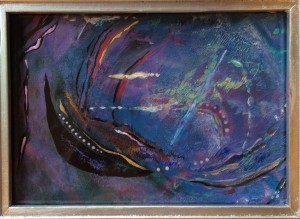 © E. Hitchcock Scott, PhD, 2015
Since the 1800s people have been interested in lucid dreaming, the practice of  consciously directing your dreams while sleeping. While reading a book entitled Fractal Time, the content has influenced my art and dreams. I am dreaming more often and more deeply….. Recently, I dreamed that my house was sinking into deep waters and I escaped unharmed and even completely dry. After the crisis my house was in better shape – sparkling clean – than before.
Lucid while sleeping, I thought my way out of the disaster.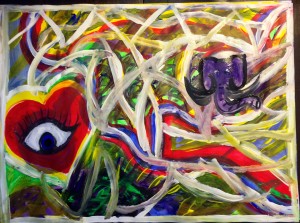 © E. Hitchcock Scott, PhD
September 16, 2015
I can remember the medical doctor sitting alone on the floor at the base of her blank 3 X 7 foot life-sized silhouette mandala (body map tracing), clearly filled with disinterest. This author was the workshop leader. I approached and asked, "Do you need any help?" She said, "No!". I asked her to tell me what was going on. She said succinctly, "I am stuck."  I responded with a directive, "Then draw that!" She looked surprised and stood up from the floor and asked, "How do I do that?" I said, "You will figure it out, but you can start with a scribble".
Later, I looked over to see that her body map had an enormous red stop sign drawn in the middle of the chest area. In addition, there was one thick black diagonal line drawn through the stop sign, which meant, "NO!" to blocks, and/or "NO!" to this author's interference via a painting directive. It almost didn't matter the original intent of the meaning. When I saw the stop sign, I laughed out loud with joy, and I was completely delighted to see workshop peers walk over to her painting to ask questions. Now she was engaged with the creative process and also with her community of peers.
Creativity involves breaking out of established patterns in order to look at things in a different way.
Edward de Bono
In the painting above, the client was asked to paint blocks to her creativity. The client was not given further instruction except to follow the paint, in other words, let the paint and her hands think for her mind. In her own words, the painting's interpretation follows.
The heart with the eye in it represents my heart pumping blood to my veins. All of the colors and twists are the chaos…. The blue eye is the sparkle in my eye. The white is the faith light and love infusing my blood stream (Author's Note: This includes dendrites and neurons.), to take over the chaos.
The elephant is purple for loyalty and compassion and I chose an elephant as a symbol because they are the only animal that can die of a broken heart – literally….
The painting is called, 'Hope Transfusion'. 
Who has not felt stuck, blocked, empty, thwarted, stymied, or ennui with regard to creativity, whether this means creating a meaningful  life or a creative object? Who has not sought the golden key of inspiration and productivity? I say productivity because a creative mind, has less meaning, if not shared.
"Most of us become so rigidly fixed in the ruts carved out by genetic programming and social conditioning that we ignore the options of choosing any other course of action. Living exclusively by genetic and social instructions is fine as long as everything goes well. But the moment bioloical or social goals are frustrated- which in the long run is inevitable – a person must formulate new goals, and create a new flow activity for himself, or else he will always waste his energies in inner turmoil." 
― Mihaly Csikszentmihalyi, Flow: The Psychology of Optimal Experience
Most of us have had a moment of creative flow, even if it seems as if the last time was in early childhood, a moment when we were completely absorbed in a task, often with abandon and joy. There are those who argue that there is a difference between creative flow and a meditative trance. That is a very real possibility, and if so, I hypothesize that they overlap and intertwine.
It is essential to embrace the challenge of dancing with or breaking down our barriers to productive creativity, whether we are intent upon creating a meaningful life, a painting, sculpture, script, novel, poem, musical score, or dance routine. The good news is that confronting and challenging creative blocks is, in and of itself, creative. The solution can be as simple as painting the very object or dynamic that has you stuck. This activity demystifies and disempowers the monster named,  THE BLOCK.
If you are interested in creating more creativity, please call me for a session. My phone number is 310-880-9761.
Creators have a higher ability to tolerate discrepancy than most others….When you create you become a player of forces such as contrasts, opposites, similarities, differences, time, balance, and so on….to the creator, all of the forces in play are useful. If there is more discrepancy, there is more force to work with. If there is less discrepancy, there is more momentum as you move toward the final creation of the result….The discrepancy between what you want and what you currently have forms the most important structure in the creative process, that of structural tension. (R. Fritz, p. 116)
CHILD SEX TRADE @ ORGAN HARVESTING
August 2015 © E. Hitchcock Scott, PhD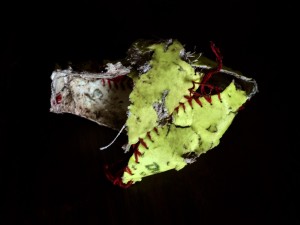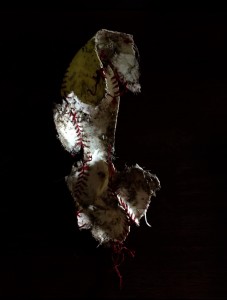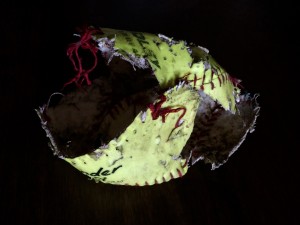 This week I found the skin of a baseball with no insides, as if the innards had been ripped out by a malevolent hand. The crisscrossed red seams stand out boldly against the yellow cover, mimicking the appearance of surgical stitches.
I feel as if my heart has been torn open and sewn back together without anesthesia. I ponder the reason for such a visceral response.
I pick up and hold the piece of seemingly innocuous trash.
According to private conversations with various agency personnel, over a thousand children have gone missing from the LA foster care system within a year's time. They have most likely been kidnapped, traded or sold, into child sex trade or organ harvesting, or child sex trade then organ harvesting. It has been reported that gang members and traffickers are able to earn $250,000.00 per sell of a child.
Robert Jay Lifton, in his book Nazi Doctors speaks of how concentration camp scientists researching bone marrow transplants would hear shots in the court yard, to have new tissue samples arrive in short order.
How have we allowed ourselves to decline to such levels of depravity in the United States of America?
Human slavery, which includes child sex trade and trafficking, is the second fastest growing illegal business industry in the U.S., second only to drug dealing.
Timothy DeFoggi a former director of cybersecurity at The U.S. Department of Health and Human Services (HHS), which includes CPS oversight, is now serving a 25 year prison sentence for using the dark web for profound child pornography, and soliciting a meeting with a man so that they could realize their mutual fantasies to rape and murder infants and toddlers. Unfortunately, even after he was indicted for child pornography, his top secret security clearance was not immediately revoked. Timothy was in a perfect position of skill and power to identify and set up children within the system of CPS for kidnapping.
There is also an investigation regarding the illegal selling and improper adoption of infants via CPS staff members for a fee of approximately $25,000.00 per sale.
I am a psychotherapist who has listened to child sexual abuse and torture for thirty years, and even I cannot bear this information, certainly not alone.
Please do not think that because your child is a member of a higher socioeconomic group that he or she is safe. A false belief would follow from that cognitive error, that this community issue although tragic, is not yours. The traffickers have learned that children with beautiful hair, skin, straight teeth and good health sell for higher rates, especially in foreign countries. They have also learned that children who come from privilege, are easier to coerce, bully and intimidate. Privileged children do not often have the same level of toughness of children who have been neglected and hungry and therefore have had to forge for themselves in a hostile world.
Please consider donating your time and energy to reputable organizations who do their best to intervene upon this tragic and quickly growing phenomenon.
The eviscerated baseball, reminds me that the organ harvesters take the heart last.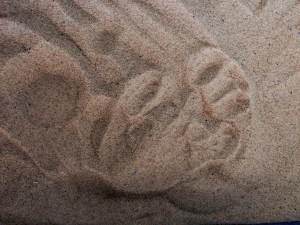 SAND PLAY AND SYNCHRONICITY
"Dora Kalff, one of the first theorists and practitioners to use miniature figurines, referred to her unique approach as, "western meditation." She was most influenced by Carl Jung, Margaret Lowenfeld, and a Tibetan monk refugee who lived in her home for seven years. Dora brought to the practice of sandplay therapy a combination of Neumann's theory of personality development, Carl Jung's concept of active imagination, and spirituality. Dora's therapeutic directives for the process were very simple. She told patients to make a picture with the sand and figurines and then tell the story portrayed in the sandbox" (Scott in Sierra Tucson's 2006 Progress Newsletter, Kalff, 1980).
I use sand tray experientials with my clients, as one of many art therapy and imagistic techniques in my repertoire. I have been collecting figurines for over twenty years. I have figurines collected from around the world, as well as small, antique figurines that belonged to my grandparents. I also have sacred semi-precious stones and gems. In my collection are families of figurines from five different races, and three generations for each family. I also have a large collection of animals and birds, fantasy and archetypes.
Jung first wrote about synchronicity. His concept, deeply embedded in spirituality, spoke to meaningful coincidences that cannot be explained by causal events.
I think of synchronicity as petite answers to my prayers. Most days I take a walking meditation and it is wondrous how often I find small items that comfort me on my spiritual journey. For example, recently, I found a heart shape (not exact) in the patterns of a found feather. I find heart shapes often.

How exciting then when this type of synchronicity happens for clients in our sessions. Recently, a client was processing (in a sand tray) a complicated and painful adult relationship. We discussed how the current relationship was possibly a replication of a childhood familial dynamic. The photo above at the top of the page, might not show it as clearly as it appeared in the session, but as we removed the figurines from the sand tray (about the current relationship), it looked as if there was a small child's hand print in the sand. I looked at the bottom of each figurine, most of them round, and I cannot figure out how those patterns created what appeared to be a child's hand print. The image of what appeared to be a child's hand print felt as it is was a confirmation of the direction we were taking in therapy. In that same tray, the person portrayed an ideal relationship. In her mind, this relationship included warmth, caring, listening, shared interests and creativity.
Underneath that section of the tray (notice that the symbols were specific to the location of the topic in the tray), the image looked a bit like two hearts, one inside of the other with a pyramid type shape in the middle.
I cannot tell you that I have proof of the meaning of these symbols. Instead, I ask you to check it out for yourself and tell me what you think. Please let me know if these symbols are comforting to you, and whether or not you can entertain the possibility that maybe there are other realities beyond concrete reality and the jungle of urban life.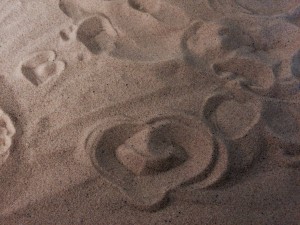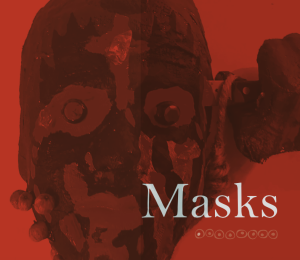 MASK MAKING
© E. Hitchcock Scott, PhD, 1995-2003.
Since ancient times, before language, man made image. Marks were made on stones and the walls of caves by the earliest humans, we hypothesize, to establish absentia communication and personal or community identity. The commonly recognized prehistoric cave hand print suggests, "I am," or "I exist".
Cave drawings of animals were used to prepare for the hunt, to bolster courage, and to call on the aid of spirits for success and protection. In the age of prelanguage, masks were used in much the same fashion as cave drawings. What stands out about masks, that is a bit different from the phenomenon of cave drawings, is the representation of the faces of god(s), with the specific agenda to embody divine spirit in flesh. The tribal leader would wear the mask of a deity's face, and while in a trance state, imagine becoming the diety in order to better perform sacred healing rituals.
In the contemporary therapeutic setting, mask making is an interdisciplinary activity that may incorporate existential, ego-state, phenomenological and/or Jungian psychology, social commentary/activism, multiculturalism, biology, health and sickness, and spirituality.
Masks have been created and used by human beings for at least 30,000 years. "The origins of the word mask are unclear, but it probably comes from the Arabic maskhara (mashara), which meant "to falsify" or "transform" into animal, monster, or freak." (Numley and McCarty, 1999, p. 15)
In a video by Gillian Wearing entitled, "Trauma," she has her subject wear the mask of a child's face and a, "blatantly synthetic wig," while talking about her childhood sexual abuse.
The author Roberta Smith responds to the video in these words, "The mask alters the revelation in a fascinating way, both buffering and intensifying its dreadfulness, creating the conflicting desire to hang on every word while also pulling back to decipher the visual power and artifice of the scene. the mask is delicately tactful, yet deadening. it respects the speaker's need for privacy, yet it executes a weird, surreal transformation, turning the speaker into a kind of freak. making the past present, it stands for the child within, symbolizing the trauma's stunting legacy, the innocence lost, and the rage concealed, yet its static expression and smooth surface make the pain-slicked eyes that glisten through its eye holes almost comical." (New York Times, December 3, 2002, B3)
In the quote above, the purpose of the mask is multifold, it protects the identity of the adult, reminds us of the child she was, heightens our focus and attention so that the message is even more potent.
The goal of mask making in therapy is largely personal, may vary throughout the trajectory of progress in therapy. The themes that emerge are quite diverse. The chosen theme of the mask is to be determined within the context of the participant's life and the issues at hand. Over time I have found that large drawings carry more transformative power than small, and three dimensional creations carry more power than two.
After decades of mask making, the results from the process continues to amase me. I find it to be a rich, powerful, transformative, provocative technique and a life changing process.
Masks are the most ancient means of changing identity and assuming a new persona. "From the beginning,putting on a mask has never been a singular activity. in order for masking to have meaning and relevance, it needs an audience, a minimum of one observer. The urge, perhaps even universal human need, to transform ourselves has coexisted with the development of human society. . . . masks have appeared in virtually every region of the world. They have been created to satisfy the desires and challenges to which societies must respond in order to survive and prosper, to maintain or reinvent identity. Masks symbolize our ability to change, transform, to go to other worlds, to appease the spirits. (Numley and Mccarty, 1999, p. 15)
The masks, and the rituals associated with them, were made to ensure a successful hunt or harvest, for rites of passage for various stages of life, to observe and celebrate the change of seasons, and to draw down healing spirits for physical, mental and spiritual health. As said before, in ancient tribal rites the intention of the person wearing the mask is to be transformed into the deity or spirit the mask represents. Masks are used in contemporary secular society for holidays, festivals, dramatic performances, to disguise identity for criminal activity, and also for social commentary and protest.
In therapy, masks have been used to help clients explore identity, to identify and integrate disowned aspects of self, to process trauma, to explore spirituality through sacred art, to forge a deeper connection with a higher power, to assume a different or more empowered self, to honor the wounded self, to celebrate the survivor self and to grieve the dead.
If mask making interests you, please call Dr. Ericha Scott at 310-880-9761.
Title of Painting: "JOY!"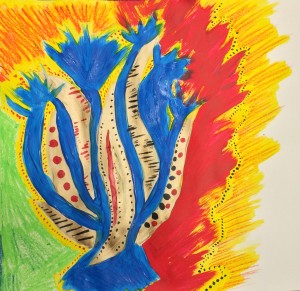 © E. Hitchcock Scott, PhD, 2015
Clients and patients arrive for addiction treatment seeking help, relief, and rescue. This is understandable, the pain and consequences of addiction are great. Even if a person has been admitted to treatment at a young age, or at a very early stage of addiction, the emotional pain underneath the chemical abuse can be overwhelming and crippling.
Upon admission to treatment I ask a new person, "What do you want to create with your life?" I ask this question to help anchor and couple sobriety with future dreams and visions. I ask this question because clients can become easily confused about the goals of recovery. The problem with a goal that is unattainable or mythological is that failure to meet that goal, even a false goal, can be a set up for relapse.
Early in sobriety I often hear this response to my question, "I just want to be happy,…. can't I just be happy?" I have heard this statement spoken as a lament and a complaint, as if to suggest that life is inadequate. More than once I have said to various clients, "If you are sitting in a room with a view of the ocean, and you are not happy, what will it take for you to become happy? Items I have heard listed as a requirement for happiness may include the wish for more – alcohol, drugs, possessions, freedom, or sex.
Happiness, as a form of self-serving satisfaction is fleeting, as fleeting as: a shot of Tequila tipped back and gulped, a prick of the needle on skin, the ding of a cash register after a new purchase, a roll of dice, the afterglow of sex with an exotic stranger, a quart of ice cream…. and therefore happiness is addictive. This form of happiness, versus joy, sells products, but it does not bring peace.
Joy is not dependent upon an external circumstance, substance or object. Joy cannot be manipulated. Joy emerges from deep inside of our core selves. Joy surfaces when we feel connected to another human being (without expectation), a higher power, nature, beauty, and/or our souls's destiny. Joy is ethical, happiness,…. maybe not so much.
I do not believe I have ever heard anyone express guilt or shame after feeling joy, instead I hear descriptions of awe, a sense of wonder, or gratitude.
Yet feelings of shame, disgust, fear, terror, angst, guilt, remorse, and even horror can follow seconds, even milliseconds, after attaining moments of happiness. The half life of happiness is short which exacerbates the addictive potential.
There are many pathways to happiness and joy. One surprising pathway to joy is – truth telling – in the counseling setting. No matter how difficult it is to tell the truth, and even painful at first, telling the truth opens the door to joy.
Joy may be foreshadowed or revealed in an art piece or poem, before it has fully emerged into consciousness. A client's awareness of joy may be simple at first, "Oh, I am using so much more color now," or "My painting looks more playful than in the past".
After processing and releasing trauma, grief and loss, there is now room in the psyche for joy, peace and self-love.
As people begin to feel and express joy, they tend to parallel process self-love, "I never knew I mattered until this minute", or "I never felt love for myself until today".
Joy arrives with the birth of self.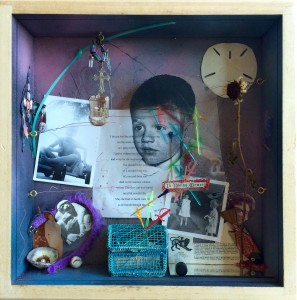 – TOM –
In the early 1900s, shadow boxes or object-boxes were used by artists affiliated with the Dadaism and Surrealist movements. Joseph Cornell (1904-1983) is the American artist most noted for this mode of expression, often using found items juxtaposed in an irrational and dream-like fashion. Arthur Bispo do Rosário (May 14, 1909 – July 5, 1909), a Brazilian outsider artist who used shadow box like creations, was hospitalized with schizophrenia for 50 years. He refused all traditional medical treatment but created art with objects appropriated from the hospital environment. Like Cornell, but with more whimsy, Arthur's juxtapositions of objects had a dream-like and spiritual quality.
Conroy Maddox speaks of artwork by Joseph Cornell, "Those objects reflect a universe brought back to life. Obeying only the laws of chance or psychic necessity, they establish a kind of canon of the unexpected, lending coherence to a dream world which identifies itself with a new and exiting experience."
In 1981, while working for The Discovery Center Museum in Florida I implemented a version of a shadow box construction for the child visitors. For a special event, I found approximately ten over-sized furniture and appliance boxes and painted them white inside and out. With most of the boxes, if the box was sufficiently structurally sound, I cut out one whole side of the box. For a few boxes, I cut out only a door. Then the boxes were arranged together, not unlike a Louise Nevelson sculpture, on the front lawn. The children were given tempera paints and allowed to paint anywhere they wanted. The boxes were tall enough that for many of the small children, it was like painting on a living room wall. I can remember children running in and out of the boxes, with brushes loaded with colorful paint, shrieking with glee.
The first shadow box workshop I held for adult clients was in 1992. I had shadow box frames of Poplar built by a local carpenter. I chose Poplar for the frame because it is a soft wood that can be easily painted, carved or burned. At the time, I worked with men and women with a profound trauma history and therefore they were likely to engage in some form of self-harm. With this caution in mind, I designed a shadow box frame, with a slit in the side for the plexiglass cover, as opposed to an attached hinged glass top. This meant that I could hold onto the plexiglass cover until the end of the workshop in order to ensure group safety. I also liked having the availability, for those who self-mutilate via cutting and burning, for workshop participants to be able to do exactly those same activities of cutting and burning to the wooden frames, versus their own bodies.
In the photo above, I have included a shadow box construction I made to commemorate my brother's life. Tom, my younger brother, died of alcoholism, drug addiction and AIDS at age 33.
Although it may seem obvious, it can be said that art therapy, when it is authentic, is very political. My brother, suffered from the rejection he experienced regarding his sexual orientation.
What emerged from the shadow box construction workshop in 1992 was emotionally moving to me, not only because of what was revealed but also because of the quality of art produced. People allowed themselves to be vulnerable as they grieved losses and memorialized triumphs. Each box incorporated a full life continuum of losses and successes.
As I watched participants paint with awe, I can remember thinking that neither myself, nor my graduate school peers, were as genuine, honest, or creative as the people attending my workshop.
I have said for decades that while trauma blocks creativity, using creativity to process trauma, grief and loss opens the locked door. The carefully placed objects, arranged in the sacred space of a shadow box, "reflect a universe (or person) brought back to life,…. lending coherence to a dream world which identifies itself with a new and exiting experience."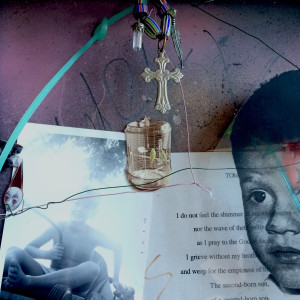 HAIKU POETRY FOR EXPRESSION
© 2002 E. Hitchcock Scott, PhD, LPCC917, ATR-BC
Blending the Japanese tradition of poetry writing with western psychotherapy, this experiential is designed to honor the cycles, stages and experiences of life. Haiku poetry is a very simple and non-threatening form of contemplation. In Haiku poetry there is usually a reference to the seasons of nature in relationship to human experience.
Freud (in Morrison, 1987) credited poets with discovering the unconscious before he did. Freud described poets as, "…those few to whom it's given. . . to salvage from the whirlpool of their emotions the deepest truths to which we others have to force our way, ceaselessly groping among torturing uncertainties" (p. 24).
Carl Jung referred to creative experiential therapies "imaginative action," (writing, movement, and visual art) as having a powerful healing impact upon clients. This author refers to the process as, "active meditation".
One of the most useful aspects of poetry therapy is "cathartic release". When a workshop participant or client finds the right symbol or word(s) to describe his or her inner world they experience relief.
Please remember this exercise about process and NOT good poetry. In fact, I ask people to be sure to write ugly poetry so that I know they have been authentic. While this directive, to write ugly poetry, may sound trivial – it helps unblock and free creativity.
For those with addiction or family members of those with addiction, writing poetry is a safe form of meditation and expression. Writing poetry is able to help organize, prioritize and even lay to rest our list of worries. Often the writing process helps reveal subconscious thoughts and feelings. It is important for subconscious thoughts and feelings to be revealed in order for them to be identified, addressed and healed.
Before writing poetry,  I asked clients or workshop participants to start with an event and write about it in a stream of consciousness fashion.
Here is a brief excerpt from one adult man's writing flow about his now sober alcoholic father…. from a time during childhood,  "I realized he had been drinking pretty heavy because he took a handful of breath mints and started to chew them up. I figured he would be fine to drive because of all of the other times I had seen him drive before. When we pulled out of the driveway, it was a sketchy pull out, then when we got going we ended up hitting the car in front of us".  After the minor wreck and even after realizing that everyone was unharmed he still felt, "….my blood starting to run faster and it was so embarrassing and kind of scary at the same time". The author, young at the time, worried along with his father that the other people would call the police.
HAIKU
Loud waves while driving
CRASH, conversation now worries
Short breaths, I take
Crisp feel to the breeze
Fear passes embarrassment
Prayer follows all
It is easy to dismiss a forgotten memory from the long ago past as unimportant. Yet, unprocessed memories live in us and shape our relationships with each other and the world.  Often our adult lives become the report card that grades the quality of our youth.
Replicating our childhood in our adult life script is referred to as re-enactment. Isn't it better to write out these experiences in poetry and paint them out in art than to see these destructive dynamics played out over and over?
The processes of professionally directed poetry and art are able to give you insight and points of choice for healing and transformation.
References:
Morrison, R. (1987). Poetry as therapy. New York: Human Sciences Press,
p. 24.
Scott, E. H. & Ross, C. (2006). Integrating the creative arts into trauma and      addiction treatment: Eight essential processes. In Psychological Trauma and Addiction Recovery. New York: Haworth Press.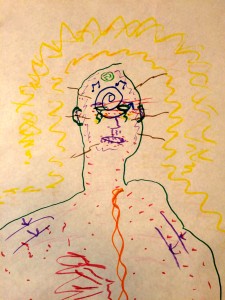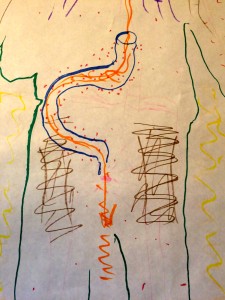 In October 2000, three days after our marriage, my husband received a bone marrow transplant. In many ways we were blessed, the strength that emerged from our union helped carry us through the gauntlet of chemotherapy and treatment. Randy, age 50 at our wedding, had never been married. His excitement, about marriage and his role as husband, was contagious.
For over a year Randy did very well. In fact, just before his last hospitalization the doctors had taken him off of all of his immunosuppressant drugs. We were hopeful that he would be able to have a normal life. Sadly, a few months later, Randy was hospitalized for the last time, succumbing to immunological problems common to those with transplants.
A few weeks before Randy died, we both lived on the hospital unit amid the chaos of staff hysteria, coupled with long periods of tedious boredom. During a few moments of boredom, Dr. Randy Tufts, a Lunar and Planetary Scientist for NASA, turned to me and said, "You know I have always wanted to draw a body map."
On March 3, 2002, three weeks before his death, I brought in my art supplies and Randy painted a life-sized silhouette mandala (body map) of all of his transplant symptoms. Later, He painted another body map of his hopes and dreams.
Although a quantitative scientist, Randy was also a certified Robert Fritz trainer. Randy embraced Robert's model of creativity and the importance of grounding yourself in current reality before or in relationship with your vision for the future. Randy titled this body map, "Current Reality".
As Randy drew his painful symptoms in detail, I felt panic. First, I had not known how much Randy was suffering. Immediately, my mind went blank. This art was not by a client, but my beloved husband, and I could not think of one word or a cluster of words to say that would be adequate to sooth his pain.
As he continued to draw, I watched silently. I kept a straight face, but inside my heart was shattering. I began to pray, but by the time he was nearly finished with his mandala, I was distressed. I even spent silent time chastising myself for allowing him to do art in his precarious state. I consciously sat on my hands and held my tongue.
When suddenly, with an amazing level of gusto, he turned around to face me and said, "OH HONEY, I feel SO much better!!!" There was a spiritual glow on his face, and for the first time in a long time, his eyes twinkled.
If it wasn't for my professional experience and training, the logic of his joyous expression would have escaped me. How could he list all of these horrible and painful symptoms and not feel worse?
Yet when people find and express a symbol (visual or otherwise) that closely represents their inner world, they often feel relief. This process is referred to as catharsis.
Here is a list of color coded symptoms created by Randy for his life sized silhouette mandala.
PINK = Bone and Bone Marrow
PINK on arms = Pain
RED and RED DOTS = Graft vs Host and Rash
RED at ANKLES = Swelling and Pain
RED LINES LEFT SIDE NEAR LUNGS = Back Pain
DARK GREEN UNDER EYES = Eyes Watering
YELLOW UNDER EYES = Jaundice
BLUE INTESTINES = Feels Like a Short Straight Pipe
ORANGE = Diarrhea
BLUE SPIRAL = Dizziness
PURPLE = Dry Mouth
PURPLE LINES WITH ARROWS = Weight Loss
PURPLE on HEAD and EARS = Greasy Sun Tan Oil
BROWN SQUIGGLES COMING OUT OF HEAD = Fatigue
BROWN SQUIGGLES at HIPS AND ARMS = Weakness
GREEN DASHES at HANDS = Shaky Limbs
BLUE NOTES at HEAD = Good Mood In Spite of the Bullshit
RED LINES at the EYES = Forward Looking
YELLOW and PINK OUTLINE OF BODY = Surrounded in Light, Hoping for a Cure
GREEN CIRCLE = A Honeymoon Trip Planned to Europe
Even today, I do not have adequate words for this body map. It has taken me twelve years to take it out of storage, photograph it, and to write about it. I think of the body tracing as if it is/was an effigy of a shamanic medicine man absorbing the pain for the patient. I too absorbed the pain, as witness.
Of course our dream was for a medical treatment that would extend his life. That did not happen. Does this mean that the art exercise was a failure? Does this mean that the art gave Randy false hope? Was this time wasted? Did this exercise make our situation worse? Truthfully, putting Robert Fritz's model aside, neither of us had illusions that an art piece would save him.
What I do know is this, from my experience, bone marrow units are possibly the most horrible environment, second only to a torture chamber.
For a period of time, Randy was able to express the pain that he would not talk about, and for him that process was satisfying. Not only was that process satisfying, he felt better in spite of all of the painful symptoms and intrusive medical treatments.
The experience of painting his body map was a very tiny oasis in a large desert of suffering, but that painting allowed him to catch his breath, sit in the shade a while, and take a small drink of cool water.
If you need help with or support for the role of caretaker, grief and loss please consider counseling. For more information please visit www.drerichascott.com, or call 310-880-9761 for an appointment.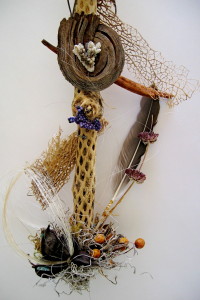 With great respect for the Indigenous Peoples, I have adapted a few of their spiritual practices for art therapy. I do not mean to make light of or to dishonor any sacred rights or beliefs.
Prayer sticks are used in various religions, not only Native American, but also Buddhism and Wiccan.
As a person who is a certified Interfaith Spiritual Director, I have studied world-wide religions. I have done so as part of my own personal quest for a deeper connection to spirit. I have also studied interfaith religions to be fully present for the spiritual or religious practices of those who enter my office.
For some, counseling helps heal childhood religious or spiritual abuse, so that the person is able to return to the religion of their birth with a renewed sense of awe and commitment.
There are cases where the religious or spiritual breach is too profound for a return to the religion of youth. One of the greatest tragedies of sexual abuse by religious leaders is the profound negative spiritual block it creates inside of a child.
This is especially true for those who have been abused by deviant social movements and/or religious cults. The pain and betrayal caused by the perpetrators are often associated with or attached to the spiritual, God, or Higher Power concept.
In these cases, rebuilding broken trust in spirit can be a delicate process.
Most often, nature is a safe pathway to rekindle the light in a broken soul. Then it follows that ancient religions grounded in a love of and respect for nature have something to teach us.
Decades ago I began to ask clients to make a personal version of a prayer stick. Prayer sticks may be used to assist in prayer and meditation. This is especially helpful for newly sober addicts in 12-step recovery.
Wikipedia states that prayer sticks are used as offerings. In my own practice, I liken prayer sticks to a positively charged lightening rod. It seems as if prayer sticks help forge an easier and deeper felt sense of connection to spirit. Prayer sticks help burn away the dross and the distractions from the practice of prayer and meditation.
Most people who are facing addiction or trauma have trouble with focus and concentration. Hand held objects help anchor the attention.
My directives are very simple.
First I ask a client to collect objects of nature while hiking. I ask them to collect objects that attract them, objects that open their hearts.
Then I ask clients (or workshop participants) to experiment with the arrangement or juxtaposition of these objects so that it feels right. I explain that the felt sense of what is right does not have to make logical sense. What is most important that the prayer sticks are made with a reverent intention. In fact, praying while constructing a prayer stick is very important.
The process of making a prayer stick is a form of what I call, "active meditation".
Once made, the prayer sticks may be held during prayer and meditation. If that is too distracting, then the prayer sticks may be placed near a meditation pillow or on an altar.
These personally made and often beautiful prayer sticks are able to help ground and connect the distracted mind or hurt soul.
In a small way, isn't this what healing and transformation is all about?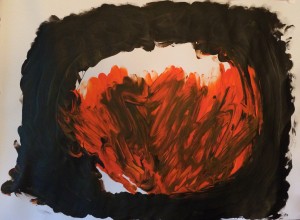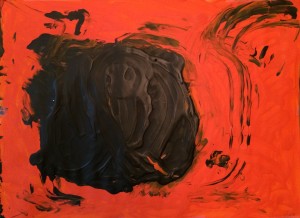 A common "cognitive error" (Friedrich Wilhelm Nietzsche) is to see people, places, things, beliefs, and even the world in extremist terms.
The worst despots, tyrants, and terrorists think in a polarized fashion. In overly simplified language, the despots think they themselves are "good", or "right", or "better", and that "the other" or "not me" is "evil", "wrong", or "less". The split of good and bad/evil resides inside of the self. Depending upon the history and profile of the individual, the split is externalized, internalized, or both. For those who internalize the split, this split manifests in forms of self-harm, attempts at self-annihilation or suicide.
Carl Jung, Marsha Lineman, and Stephen Wolinsky, are counseling theorists who were all influenced by Buddhism. Each in their own way address the problem of thought polarities and/or the juxtaposition of opposites. Opening the door to non-linear forms of thought, integrating the opposites, is able to bring peace to the disturbed mind. All three professionals found ways to treat the commonly noted black and white thinking of clients new to health and healing. All three found ways to integrate thought, and also the disparate aspects of self, split apart by trauma, grief and loss, addiction, neglect, and self-harm.
In my practice, I find that painting mandalas, whether a circle or a body tracing, is able to help a client focus better. Focusing better enables the client to identify, discriminate, and address patterns of thought that are self-destructive.
A mandala, is a painting inside of a circle. The term mandala is a Sanskrit word meaning center, circumference, or magic circle. (S. Fincher, 1991).
"Unlike a diary, a linear account, the mandala acts in the manner of gestalt for retrospective reflection" (Kellogg, 1997, p. 3). Dairies are a very potent aspect of healing, what Kellogg is saying here is that adding a sensory motor activity, such as painting, deepens and expands the experience as well as the learning.
First of all, painting a mandala is a form of meditation. No matter what your cultural or religious background, meditation can be helpful. Yet how many clients, after sitting in front of a candle flame, while trying to focus attention and calm the mind,… find the task an illusive quest?
Painting a mandala is a task I refer to as, "ACTIVE MEDITATION". Jung spoke of "active imagination", which is a very powerful concept. Today in our busy world, "active meditation," can work wonders with our short attention spans and need for novelty.
I have an office motto, "Keep the hands busy and the mind will quiet and awaken".
Not only is art therapy able to help us center ourselves in a very short period of time, painting a mandala is able to help us become more awake. "Active meditation," (a term coined by this author), works in a similar manner to a traditional meditation practice, but it reaches a larger audience. A mandala, "Shows the natural urge to live out our potential, to fulfill the pattern of our whole personality." (Fincher, 1991, p. 2)
The two mandalas above were painted back to back, one week one mandala, the next week the other. I refer to these mandalas as, "Inside Out/Outside In". The actual topic or focus of these mandalas is not as important as how much they helped the client move forward in his ability to think in dream possibilities for the future. Somehow these paintings, along with other activities, brought him moments of hope. Once he had a bit of hope, motivation to develop more personal autonomy and accountability in his life became easier.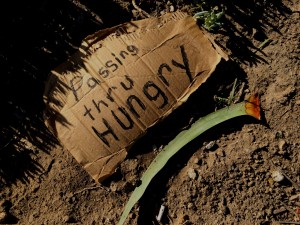 In the early 1990's, I volunteered to photograph people who live on the streets for an amateur documentary. For this project, I used black and white photography, and hand colored the images.
Within a few minutes after my arrival downtown, I was threatened, at first with a six foot metal pipe, then someone offered to slash my tires, another called me names.
I was frightened.
I was told I could photograph my slashed tires. Realizing I had no power, nor did he, I said, "You can slash my tires, but I will not photograph it, I am not here for that."
Although shaking, I refused to give up. I kept listening to the fear of those who do not have a door to lock. I heard about the coercion they felt that often accompanied the handouts, most likely a long stereotypical sermon.
At the end, after time, I was trusted. Several people actually set up their own photo scenes to demonstrate their addiction, or poverty, or loneliness.
Two men, the one with the metal pipe, and the one who threatened to slash my tires, apologized. The largest man grabbed both my hands in his and said, "God Bless You!!!
I see these signs, like the photograph I took this week, and I think of them, their humility and their kindnesses to me in spite of their fear and despair.
This is why I ask clients to bring in their photographs to the counseling session. There are times that words are not enough. There are times that memory is encoded in image rather than language. There are times that the experience has only a few words attached to it and therefore cannot be adequately described without an image.
How much more does my story above of the homeless people mean to you, with the photograph? How much less would my story mean to you, without my photograph?
As clients grow and mature in counseling, they become less focused on petty concerns and more aware and attentive to global suffering. This has been observed in people from all walks of life including a study of men in prison, after a period of intensive neurotherapy. (Elmer Green, PhD).
The basic tenet of existential phenomenology, whether counseling or research, is to find meaning and purpose. Victor Frankl, describes his theoretical attention to the importance of meaning as a different developmental stage than the work of Freud or Adler. He stated that Freud's concept of the "will to pleasure," is the focus of the developmental stage of childhood, and that Adler's concept and focus of "will to power," is the developmental stage of adolescence. Frankl's attention on the "will to meaning," is an adult stage of development.
Frankl states, "In some way, suffering ceases to be suffering at the moment it finds a meaning".
Bruce Douglas and Clark Moustakas (1985), wrote about existential processes, "Through disciplined focus on the structure of experience (e.g., time, space, materiality, causality, interpersonal factors), the phenomenological investigation attempts to reveal the actual nature and meaning of an event, perception, or occurrence, just as it appears" (p. 43).
There are times that a photograph is essential to the process of focus, attention, exploration, revelation, and meaning.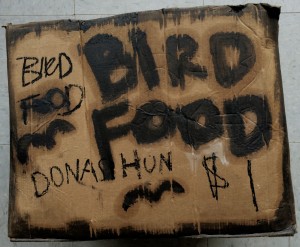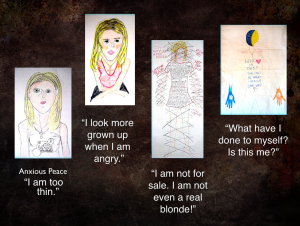 No one really disputes the lethality of anorexia. Anorexia is the most deadly of addictions and long before death,…. the compromised brain, body, and low levels of functionality are devastating.
Eating disorders can be as crippling and fatal as just about any toxic chemical.
In 2003, I read read a significant amount of ED literature. My goal was to integrate, in a more overt fashion, the art therapies into eating disorder treatment. While browsing, I found a reference to the work of Wooley SC and Wooley OW (1985). Their long-term success rates, caused me to sit straight up in my chair. I nearly dropped my book.
Although stunned by their results, at first I could not determine a differential between their work and mine. Their treatment approach was an integrated program of psychodynamic, experiential, educational, and behavioral interventions. This was not an unusual approach in the decades that followed them. In addition, their focus on body image was very similar to mine,…. except in one important way.
The difference, from what I could tell, was how much and how often they focused on body image experientially.
This made good sense to me. First of all, the greater the body image distortion, the greater the psychopathology.
The slide posted above reveals four drawings, during a period of six weeks, by one client. There are two life-sized silhouette mandalas (body maps), and two blind contour self-portraits.
The client's statements and art work titles, in order of the dates of the drawings were, "Anxious Peace, I am too thin," "I look more grown up when I am angry" (The client was angry with this author for insisting that she participate in the exercise even if she was uncomfortable), "I am not for sale, I am not even a real blonde," and, "What have I done to myself, is this me?".
A select few of statements made by other clients include: "I never knew my body was in proportion, I will never let anyone shame me again for my weight" (for being Rubenesque), "I didn't know that I look like a little girl," "I look like I want to die," and,  "I am so afraid of life, I hide by wasting away".
The clients above came to their conclusions on their own, during the drawing exercises, without prompting by me.
We all know that insight alone is not curative, many people have died of a self-acknowledged addiction.
Yet, neither therapy or the 12-steps can begin to have a true healing impact until the denial is broken. It is at this point, the point when the denial is broken, that a person is better able to ask for and receive help.
How much better to let paint and image be confrontational (the interventionist), so that the therapist is able to remain aligned with and supportive of the client throughout their awakening.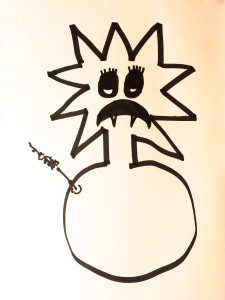 In 1985, I was hired by CareUnit Hospital in Ft. Worth as a drug and alcohol counselor. I had no experience and my one page resume had more space than text.
My supervisor, Mr. Ron Elkins, suggested that I add art processes to my work as a drug and alcohol counselor, since he knew I had experience as an artist and a college educator. He gave me a few suggestions and with trepidation I began to ask clients to draw and paint along with their journal writing.
At the end of my first year, with no experience and little training, my clients had the lowest recidivism rate of any other therapist in a 200 bed hospital. Upon reflection, I believe that there were two important contributing factors to my success, 1) I addressed trauma, abuse, and shame along with the problems of addiction and, 2) I added art processes when ever possible.
During that first year as a counselor, in the year 1986, my younger brother was suddenly hospitalized for a brain mass that was causing him to have severe problems with balance and he had also developed problems with his ability to speak.
When I went to visit him in the hospital he had to hold onto the furniture to walk to the bathroom. I was concerned, even alarmed.
Fortunately, since Tom and I used to paint together as children, I had brought my art supplies.
I really did not have a clear agenda. I had been reading Elisabeth Kubler-Ross and I had also read Bernie Siegal's new book, LOVE, MEDICINE & MIRACLES (1986).
My brother asked me, "What do you want me to draw?" I thought about an exercise in Bernie's book on Integrative Medicine and said, "Why don't you draw the brain mass as a monster, and then make it smaller on each subsequent page…."  Tom began to draw and each time I turned the page he drew the image a little bit smaller than the one before.
I do not know whether or not Tom thought much of the exercise.  I did notice that he appeared to be more relaxed. So, after a short period of time, I left to drive home.
I returned the next day to hear the doctor's report. By the time I arrived the doctors, Tom, and my father were standing in the hallway. Tom was packed up and ready to go home.
I asked what was going on. Dad said, "His brain mass disappeared, he is going home".
I was completely excited, first I was SO SO happy that Tom was OK and going home! Next, I thought to myself, "Did our drawing exercise help?" I asked the doctors if they were surprised Tom was going home. They were. I was too shy to ask, "Could our drawing exercise last night have anything to do with Tom's remarkable recovery?" It was 1985, I knew their answer would be negative.
NOW, 30 years later, I can say exactly what I thought then,….. Yes, possibly, our drawing exercise made a contribution to the sudden positive change in Tom's health.
Today there is significant research on the topic of Art Therapy and physical health from journal articles to books, here in the US and other countries. For a good starting place please read two books by Cathy Malchiodi, Medical Art Therapy with Adults and, Medical Art Therapy with Children.
Here is a brief list I have compiled for my lecture series.
Clinical observation, empirical research, and outcome studies 
suggest that MEDICAL ART THERAPY 
is able to help patients in treatment for physical illness:
1) Significantly reduces symptoms of cancer treatment (Nainis, 2006), in eight out of nine symptoms tested, Tiredness (patients reported feeling energized after  sessions), Pain,  Anxiety, Depression, Lack of appetite, Drowsiness,  Shortness of breath, and Increased sense of well being (reduced sense of poor health).
2) To handle physical pain with less medication (Camic, 1989, 1999)
3) Significantly reduces the physiological symptoms of stress of children in treatment for cancer, i.e. heart rate within 15 minutes (DeLue in Malchiodi, 1999)
4) Indications of diagnosis, prognosis, and life span of the severely ill (Bach, 1990)
5) Anecdotal and documented reports of improved health and spontaneous remissions (Chopra, Dossey, Remen, Segal, Scott, and Simonton, etc.)
6) Experience life affirming and life enhancing activities
7) Improve quality of life
References:
Bach, S. (1990). Life Paints its Own Span. Zurich: Daimon.
Nainis, N., et al. (1996). Relieving symptoms in cancer: Innovative use of art therapy. Journal                of Pain and Symptom Management, 31 (2), 162-169.
Malchiodi, C. A. (Ed.), (1999). Medical art therapy with children. London: Jessica Kingsley.
The art therapies evoke responses precisely at the level at which psychotherapists seek to engage their patients and do so more directly and immediately than do the more traditional psychotherapies.
Betram Brown, M.D., Director of NIMH, 1979.
NOTE: The monster represented in the drawing above is my best approximation of Tom's drawing of a monster from 1985.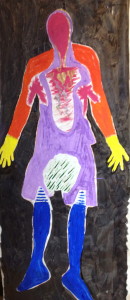 To a person looking from outside in, self-portraiture in therapy could appear to reinforce egotism and narcissism. This is especially true in an age when appearance is deemed to be so important.
But Aristotle said, "The aim of art is to represent not the outward appearance of things, but their inward significance."
Now, with over three decades of facilitating art, at various times for graduate students, psychotherapists, medical doctors, and clients,…. I have found that self-portraiture is one of the greatest tools in my repertoire of psychotherapeutic techniques.
Self-portraiture, no matter the technique used, can facilitate the: identification of self and affect (functional or not), establishment and strengthening of a recovery identity, foreshadowing of a deeper level of recovery and/or potential for relapse or violence (toward self or others), grieving, processing of addiction, trauma, physical illness, and chronic pain, processes for self-soothing, affirmations, and self-love, and a place to anchor positive visualizations for the future.
While there are many ways to draw the self, for therapeutic purposes, my favorite is one that was used by Elizabeth Layton, blind contour self-portraits.
Elizabeth Layton first began drawing at age 68, while depressed over the death of her alcoholic son. Just before the moment of her son's death, the nurse "pushed" her out into the hallway, where Elizabeth waited, standing alone as her son died.
Through large portions of her life, Elizabeth had been in and out of psychiatric treatment for bipolar disorder with poor results. While grieving the loss of her beloved son, and the circumstances of his death, she took a drawing class.  Elizabeth studied and practiced a blind contour drawing technique, commonly used in most college level art programs, and unknowingly, spontaneously, she incorporated a form of free association. Her first drawing was of herself standing alone in the hospital corridor. This first drawing by Elizabeth is reminiscent of the painting, The Scream by Edvard Munch.
Free association is a technique that was practiced and made known by Sigmund Freud. Ludwig describes free association and/or stream of consciousness writing in the following manner, "write down, without any falsification or hypocrisy, everything that comes into your head" (Wikipedia, Feb 12, 2015).  As a certified expressive arts therapist, I would add that for this process, a student or client is to write, draw, paint, act, sing, or say everything that crosses your mind without editing, no matter how seemingly insignificant.
By focusing on sorrow and loss in her drawings, Elizabeth created paintings that were authentic, painful, and powerful. After six months of painting daily, she was relieved of her lifelong experience of depression. Her depression never returned and she exhibited her artwork at the Smithsonian Museum.
Her drawings chronicle her growth and awakening. At first her art is despairing and very personal. Then her art began to take on global topics such as the Jonestown mass murder, coupled a deep awareness and concern for mankind. Later, she approaches allegedly taboo subjects with a great amount of humor. One painting that comes to mind is an image of her, a senior woman, in a pink see-through negligee. Through the negligee you can see sagging breasts, sun spots, wrinkles, and you can also see a twinkle in her eye as she gleefully dances away from her husband's outstretched hand. In these paintings she welcomes aging with acceptance, compassion, and joy.
In the mid-1990's, I spoke with several cognitive and neuropsychologists. My question had to do with the effects of the hand-eye coordination and motor skills used to paint a self-portrait, while not looking at the paper (blind contour process). I asked if there was any chance that this drawing process mimicked EMDR, a well known trauma treatment modality. I asked this question because of the positive results I was seeing in my clients. All of the neuropsychologists agreed with me, that yes, this is likely a non-traditional "internal" form of EMDR. This said, quantitative medical researchers need to follow up with this hypothesis to be sure it has merit.
It is important to note that Elizabeth's success was fostered by art, but also by her high level of motivation and determination. By her report, she painted one painting a day for the rest of her life, as if a prescription. In the past, Elizabeth had experienced electroshock as a form of mental health treatment. Maybe that experience, the experience of electroshock, was what fueled the fire underneath her motivation.
Art can heal, yet to heal from art, you must paint autobiographically and authentically, and you must paint autobiographically and authentically – weekly or daily – with the guide of a licensed and certified art therapist.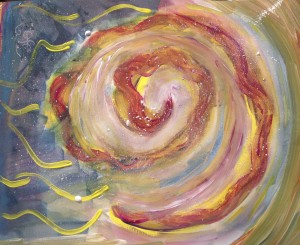 Psychological diagnosis is not as reliable as our profession would hope. More than a few times, clients have shown up for counseling with a long list of prior, and periodically contradictory, diagnoses.
I have found that there are problems with a tendency to over-diagnose or under-diagnose due to inaccurate information, insufficient information, and assessor bias. For example, women tend to be diagnosed borderline personality disorder more often than what is warranted, while men who present for treatment are not diagnosed borderline personality disorder as often as it is warranted.
It is possible for art therapy to illicit information that can help correct or adjust problems with diagnosis and therefore enable the establishment a more effective treatment plan.
When a client arrives with a prior diagnosis of schizophrenia, with an attending presentation list of paranoia, hallucinations, delusions, inactivity, flat affect or little emotion, tangential thought, poverty of speech, difficulty connecting and relating to others, plus problems with memory, and at times odd in their presentation – these symptoms would appear to be a slam dunk as a diagnostic confirmation.
Chemical abuse or dependency complicates the above problem because the use of non-prescribed psychoactive drugs can trigger short-term and/or sadly long-term mental illness, sustain mental illness, and mask mental illness.
It is also risky, in fact dangerous, for an uneducated, undereducated, unlicensed and/or uncertified art therapist to challenge any diagnosis at any time due to an image produced in a session. In addition, no one, anywhere, except a licensed medical doctor, can tell a client to reduce or quit their psychotropic medication(s).
All of this said, it can be very powerful to ask a client, who is stable (and with team approval), to paint what the voices are saying, (or have said in the past). This serves to check on the current level of mental health, and/or open the door to new and possibly useful clinical information, and it may also help bypass family rules for keeping secrets.
Once when helping a client paint a life-sized silhouette mandala, I asked about the voices in his head. He was reluctant to say, I imagine, for a myriad of reasons. I asked, "Can you paint them?" He said slowly, "Yes." I sat silently as he painted, "Shhh, just relax," and "No one will believe you," and "This is our secret".
This question, "Can you paint the voices?" has been, in more than a few cases, a very important power point of nexus,… the beginning of positive change and transformation.
Childhood trauma, is always tragic information to hear. Even so, in this case, I felt a sigh of relief because trauma is treatable to a point of resolution.
Interesting isn't it how signs and symptoms for one or more diagnoses might be explained by normative or at least understandable responses to profound childhood trauma. How many adult survivors of childhood trauma have experienced, 1) periods of feeling frozen and flat, 2) periods of difficulty speaking in a way that might look like mutism, 3) problems of attachment, especially an avoidance of or difficulty with connecting to other people, 4) intrusive traumatic memory seeming and feeling like a hallucination, 5) moments of severe anxiety, terror, or paranoia, 6) problems with attention and memory and, 7) having an odd presentation or dress such as wearing too many clothes in summer in an effort to hide.
Many people with schizophrenia do not have childhood trauma, but for those who do, identification of trauma is a possible gateway for improvement.
Schizophrenia has a poor trajectory,… those with the diagnosis tend to have a much shorter lifespan than that of the general public. In addition, those with schizophrenia have lives that are chaotic and difficult.
Therefore, if there is a chance for a small window of hope and change, however small, let's do our best as a profession to find it.
NOTE: All art submissions are posted with a signed authorization to release confidential information. The cases are disguised. This means that they are a conglomerate of several cases, from three decades of work, and from a variety of locations across the United States and abroad.
The art piece above is by a person, well on his way to a better recovery, who was previously misdiagnosed as schizophrenic.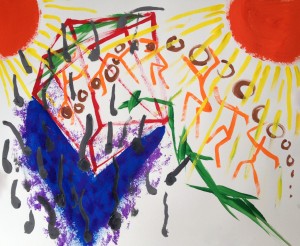 Chemical addiction may begin slowly over time or within the first puff. However the process begins, mayhem follows. For some the mayhem or destruction is cushioned by social systems designed, or not, to protect. For example, there are times that a jail sentence has saved a life.
Even sober drug addicts and alcoholics wonder, "How did I not see what was happening around me?" Of course the obvious answer,… alcohol and drugs numb reality. But there are more complicated answers, such as the cognitive defense mechanisms which can be profound without any chemical assistance. There is also the impact of learning on a naive mind. Almost thirty years ago, I felt great empathy for a man who was very frustrated with his diagnosis of alcoholism. He was drinking a six pack of beer every night, "WHAT do you mean I am alcoholic? My Dad drank a case a night!" I assured him that he deserved credit for not drinking a case like his father, but that a six pack a night was still considered a dependency. There was another the time I worked with a mother of an incest survivor as she processed her denial, "How did I NOT know what was going on, I washed the sheets, I saw the stains," she lamented.
This is why we need each other. There are times we cannot see ourselves or others in a bright, clear, light. The inability to see is not limited to addiction, or mental illness, but can manifest in normative, and sometimes but rarely functional, blindnesses in business, religious organizations, schools, and even rush hour traffic.
As a past clinical supervisor, there are times I have wished that all therapists would take a drawing class. I say this because a drawing class teaches you how to see reality as it is, instead of stereotypical assumptions of reality.
In college I remember a friend who drank too much. She was not alcoholic and she was not truly drinking more than her sorority peers. She described an evening at a party off campus, as if she had been the belle of the ball. A week later we visited the party host and I watched as the host (an older woman) quietly showed us photos from the week before. She made no comments. I remember my friend's face as she saw pictures of herself looking – well – a bit droopy. Instead of dancing, she was hanging limply on her dance partner. Now 30 years later, my friend has never developed alcoholism. The gift of being able to see yourself, as others see you, without judgment, is profound and possibly one of the most powerful interventions of future problems.
Using the force of image in art therapy provides us the ability to see from outside in and inside out.
All of us are bombarded by media images on a daily and possibly hourly basis, so much so that it seems to have undermined our ability to form an internal screen of original and personal imagery. Even more than ever, people need to SEE the consequences of their addiction, or mental illness, or dysfunctional behaviors. It is powerful and effective to make a painting, a sculpture, or a sand tray of the consequences of the problem all in one place. Making one painting of all of the consequences intervenes upon compartmentalization, the inability to connect linking causal events. In some circles this function, linking causality and seeing parts as a whole, is referred to as a Gestalt. One woman in my research study who had lost everything due to her self-mutilation said (this is a paraphrased quote), "If only I had seen this body map years ago. Till now, I thought of each event as separate. I had no idea how much damage I was doing cumulatively over time."
This is why it is important to add visual image to the counseling arena.
I call many of the interventions I use, "A Visual First Step", because these therapeutic art assignments help us all (client and therapist) see – literally see – the powerlessness and unmanageability of past actions. This first step of integrity, is essential to change the negative trajectory to a positive future.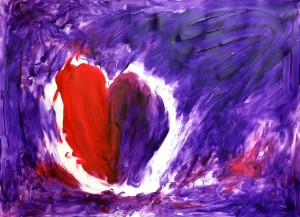 No matter what the diagnosis may be for a client who enters treatment for the first time, they arrive with a broken heart. The etiology of their broken heart varies, but the hurt has universal commonalities. As a counselor for thirty years, I hold close to my own heart this sad truth, and it is with this truth that I am able to forge a connection.
Too often I hear the alleged axiom, "God does not give you more than you can handle".
This is not true. This is a statement that helps the witness keep a numb distance from the victim's pain, as if tragedy, grief, and loss might be contagious.
When I hear a clients' story behind the pain, often I have said, "I am so impressed with your strength, how are you still standing up right?" Then I say, "Let's get to work, so that your life can become more manageable."
It might be said that all addiction and mental health treatment has a grief and loss element.
Some of you may remember the horror film The Shining," and the role of Roxanne (played by Shelly Duvall). I think of her role and how well she played it,… shaking, weeping, while terrified of her insane and bizarrely homicidal husband. Yet, she surprised us all with her perseverance, determination, and survival skills. Contrary to what was expected, she got away. With great respect for those who do not get away, I also honor how many people survive great disappointments and tragedies, against all odds, to arrive at my door step.
When you do arrive, I will be there, waiting, with a large kit of life experience and therapy tools to help.

Using the visual arts in the therapy session, opens the door to more creative thought in all aspects of life, within and outside of the therapy session.
The book, Healing the Child Within by Charles Whitfield, has helped people learn how to self-soothe and nurture themselves in a safe fashion. While it can be difficult to teach a new client self-love, it is a concept that is much more accessible once the person imagines themselves as a vulnerable child. Most people can love the symbol, image, or ego-state of a child.
I explain to clients that while our relationship and connection is very important, it is most important that a discipline is fostered that deepens their connection between adult and child parts of self. The reason for this is that I am not available 24/7, but you are. While it may seem unfair (at first) that you the adult must reparent yourself,…. this is a model that works best. As you become more connected to the parts of you that have been lost or separated due to trauma, abuse, neglect, grief and loss, or addiction, the more you become integrated and whole. The more integrated you become, the more you are able to consistently and reliably access your skills, talents, abilities, creativity, connection, and love on a consistent basis. For those with addiction, this is a good way to help reduce cravings,….. self-love for all parts of self. Even the most difficult parts of self, the parts that continue to act out in destructive ways, were created for a good purpose. They just need your adult attention, grounding, love, help, forgiveness, and a new job description.
This art piece was created by a scientist with no art background. This was not an official assignment, but instead it was an art piece that emerged organically from personal insight and inspiration. This art piece accurately describes the trajectory from broken inner child, to the adult's self-parenting, and the resulting wholeness that emerged from these processes. The irony, is that by loving the little boy inner child state, the man became more of a man. This level of transformation was very evident, even in his posture and ways of relating to others.
Most addiction programs teach a model of birth order and dysfunctional family roles. Identifying these roles are important for several reasons, they are able to reduce shame and help people ponder, reassess, and intervene upon assumed ways of relating to others.
Quite often a person in treatment identifies which role best suits their position in the family system. Examples of roles are: hero, scapegoat, lost child, and mascot. Karpman's Triangle provides another taxonomy of roles: perpetrator, rescuer, and victim. I like Dr. Renee Fredrickson's addition to this list, the role of denier. One of the important lessons regarding the Karpman Triangle is that we may assume various roles at different times, as if a game of musical chairs,…..  except no one wins.
When I ask a client to paint a life-sized silhouette mandala (body map), I ask them to include all aspects of their bio and psychological history. They are asked to list and paint on the body map where they have knowledge of or a somatic experience of: consequences of addiction(s) and untreated mental health problem(s), trauma, abuse, accident(s), surgery or surgeries, positive and negative spiritual experiences, self-harm and/or self-mutilation…. etc. For those who have a history of childhood sexual abuse and also, seemingly by chance, a history of gynecological problems, important links of understanding are made regarding how the body becomes a testament to the untold story.
In the body map below, the client identified with the role of victim. As she began to portray her experience of the role, she placed footprints across her body, as if she had been walked on. I had turned away for just a second to hear a stomping sound. I turned to see that not only was she marking a symbol of her role, but she seemed to be stomping on the symbol of herself with a remarkable level of intensity. I asked, "Are you painting or are you stomping on yourself?" The answer was a shy, "Yes."
This question brought to the surface several important discussions, but for the purpose of this post, we will address one. There are times victims hurt themselves in an effort to show the perpetrator the damage done, and/or to punish the perpetrator who may not appear to feel remorse. The problem is that actions of this form of self-harm, conscious or unconscious and even understandable, backfire.
Through visual imagery, a safe way of processing, self-harm dynamics are able to be illuminated, which enhance the potential for open dialogue, understanding, and healing.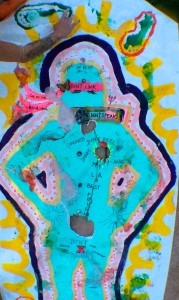 Green Feet
In today's world, an inordinate number of people hold and carry tremendous stress, not only in the mind, but also the body. This stress can exacerbate other problems such as temper, chronic pain, or a sharp, critical tongue. For an addict, untreated excessive stress can be the harbinger of relapse.
I use a life-sized silhouette mandala (body map) to help people process where and how stress presents somatically.
For new clients, I might ask them to rank stress according to the colors of a flame. For the purpose of this exercise, red equals the lowest level of heat, and blue the hottest.
I ask questions about where stress presents first, second, and so on. I ask about the quality and texture of stress or body pain. I ask clients to add other categories of stress beyond the prescribed colors I have suggested. In other words, I want the process to be as personal and as descriptive as possible.
Because of the unique and idiosyncratic nature of symbols, each person creates a personal legend of symbols and meaning as a guide.
Generally, people gain insight such as, "I never knew this," about myself. Others determine at what point they need to stop, take notice, and intervene before a larger problem emerges.
There are people who can wait until the subjective ranking of stress has become the level yellow before a personal intervention, just before the hottest color blue. Others must intervene much more quickly in the process, maybe even at the first glimpse or hint of embodied stress – level red.
At the point of intervention, where ever that falls, self-soothing techniques are applied.
I have been a witness to how this technique has helped people gain control of an alleged, "hair trigger," temper, or helped prevent relapse, and/or reduce pain.
The creative arts therapies help people bypass cognitive defenses and touch the center of an issue; it is a process that is elegant, sophisticated, and fun.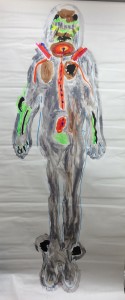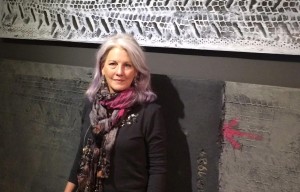 Art may be used celebrate a joyous occasion or memorialize a loss. A long ago client once said, "What I have learned from you is that I can have and hold two conflicting emotions at the same time and that this is healthy".  Art is able to help us see, acknowledge, define, and celebrate our simple joys and pleasures, as well as the very complex and layered. Today is the birthday for a new friend. Is there a better way to celebrate than to give her a painting of the ocean while wishing her oceans of joy, peace, and love? The meaning of the handmade gift may be more important than the painting.
NOTE: All art submissions are posted with a signed authorization to release confidential information. The cases are disguised. This means that they are a conglomerate of several cases, from three decades of work, and from a variety of locations across the United States and abroad.