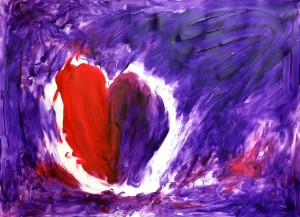 No matter what the diagnosis may be for a client who enters treatment for the first time, they arrive with a broken heart. The etiology of their broken heart varies, but the hurt has universal commonalities. As a counselor for thirty years, I hold close to my own heart this sad truth, and it is with this truth that I am able to forge a connection.
Too often I hear the alleged axiom, "God does not give you more than you can handle".
This is not true. This is a statement that helps the witness keep a numb distance from the victim's pain, as if tragedy, grief, and loss might be contagious.
When I hear a clients' story behind the pain, often I have said, "I am so impressed with your strength, how are you still standing up right?" Then I say, "Let's get to work, so that your life can become more manageable."
It might be said that all addiction and mental health treatment has a grief and loss element.
Some of you may remember the horror film The Shining," and the role of Roxanne (played by Shelly Duvall). I think of her role and how well she played it,… shaking, weeping, while terrified of her insane and bizarrely homicidal husband. Yet, she surprised us all with her perseverance, determination, and survival skills. Contrary to what was expected, she got away. With great respect for those who do not get away, I also honor how many people survive great disappointments and tragedies, against all odds, to arrive at my door step.
When you do arrive, I will be there, waiting, with a large kit of life experience and therapy tools to help.